1971 Plymouth Cuda 440 Tribute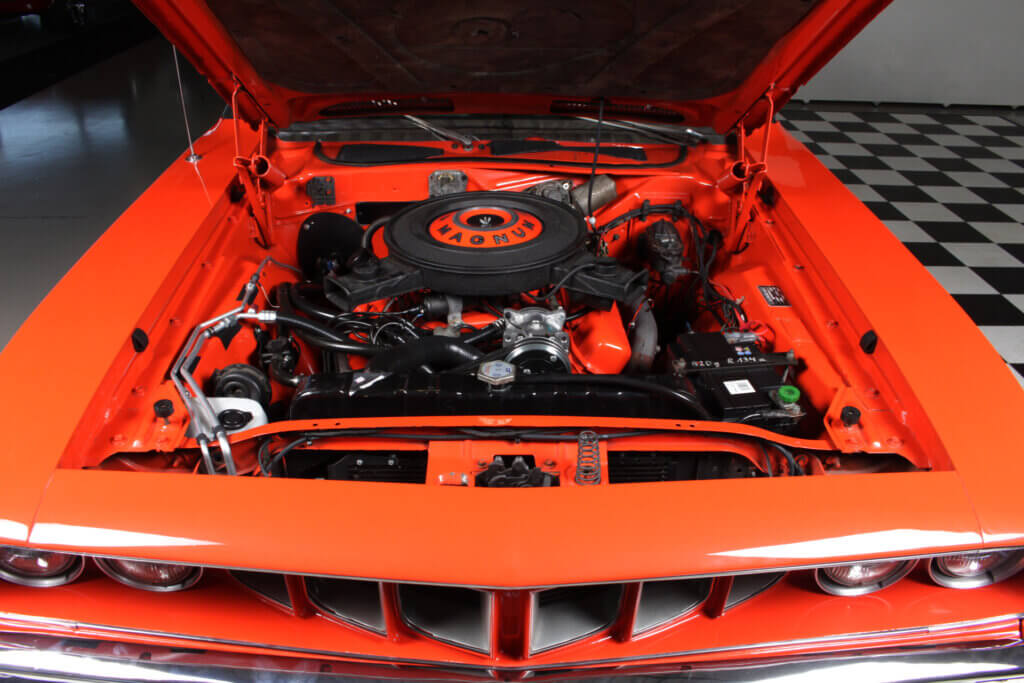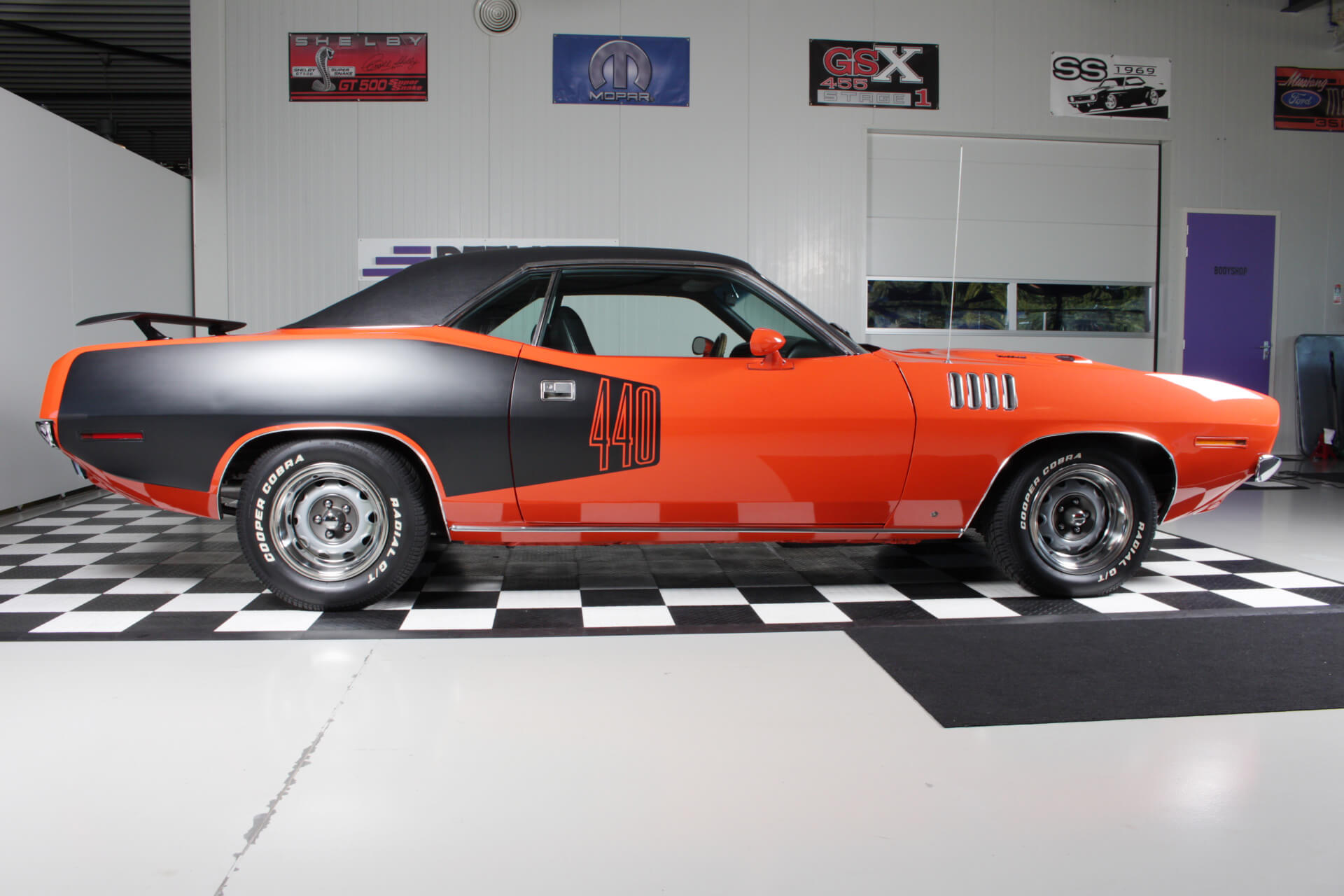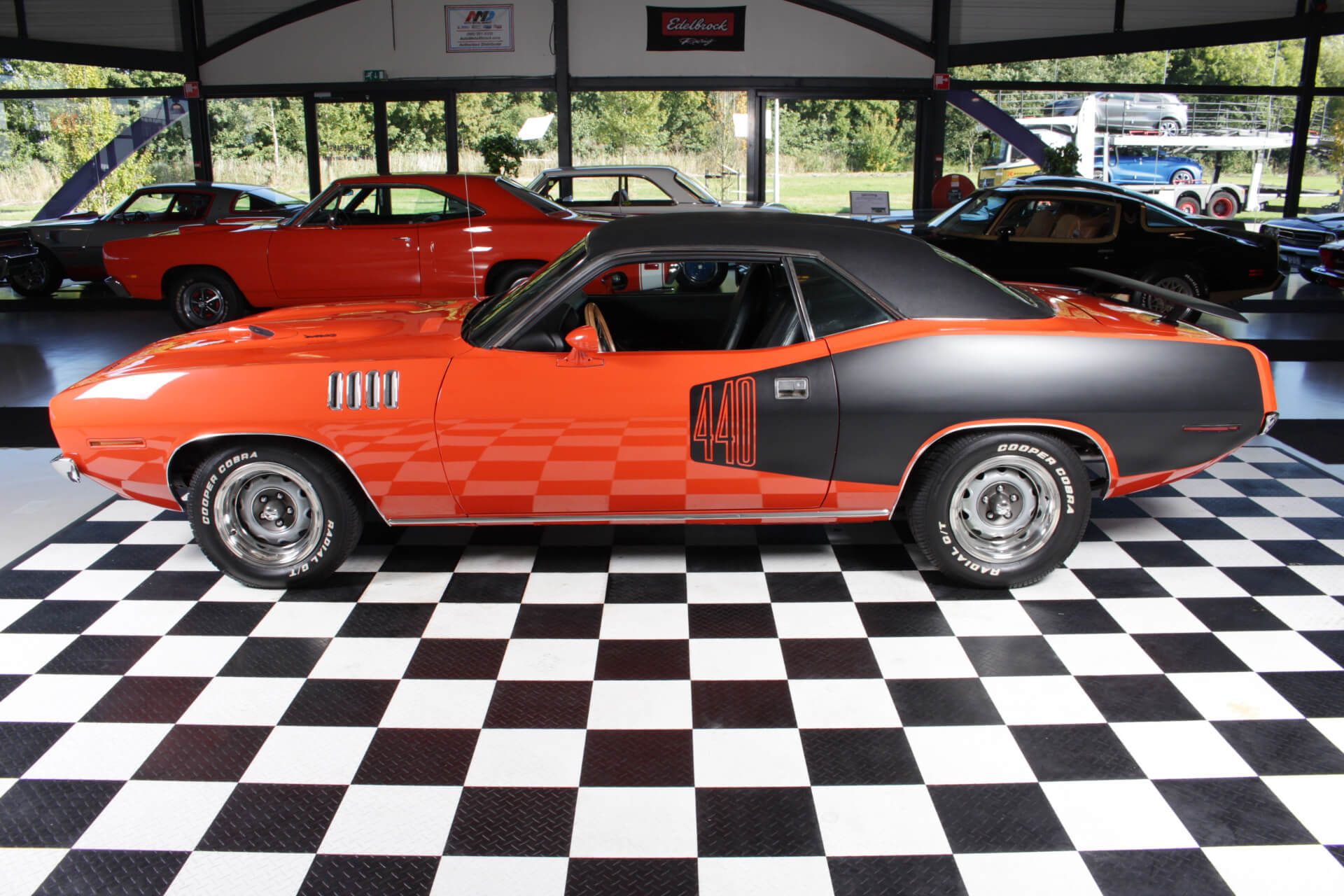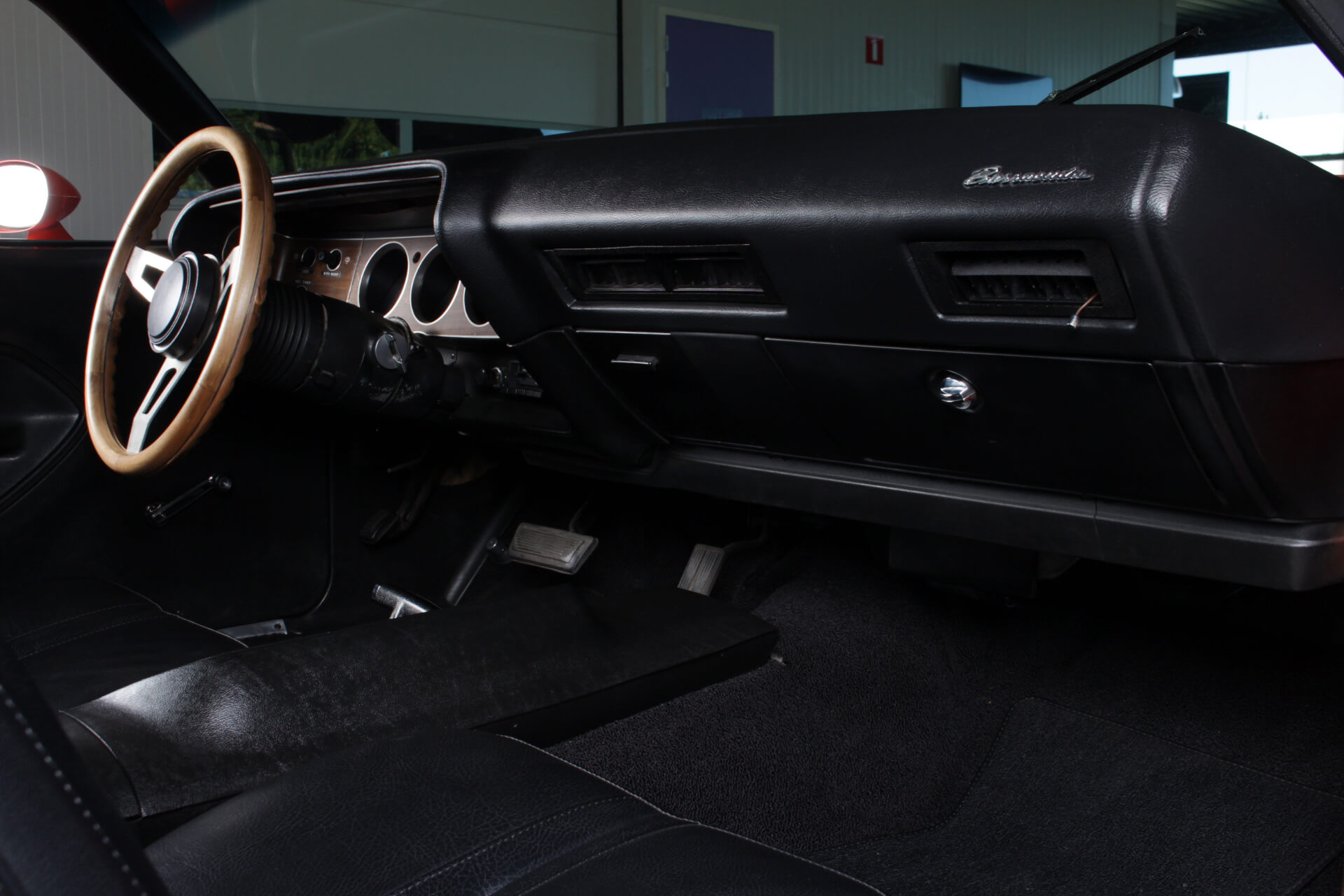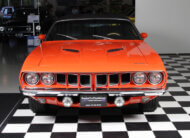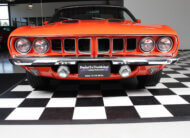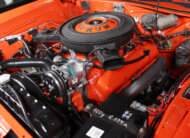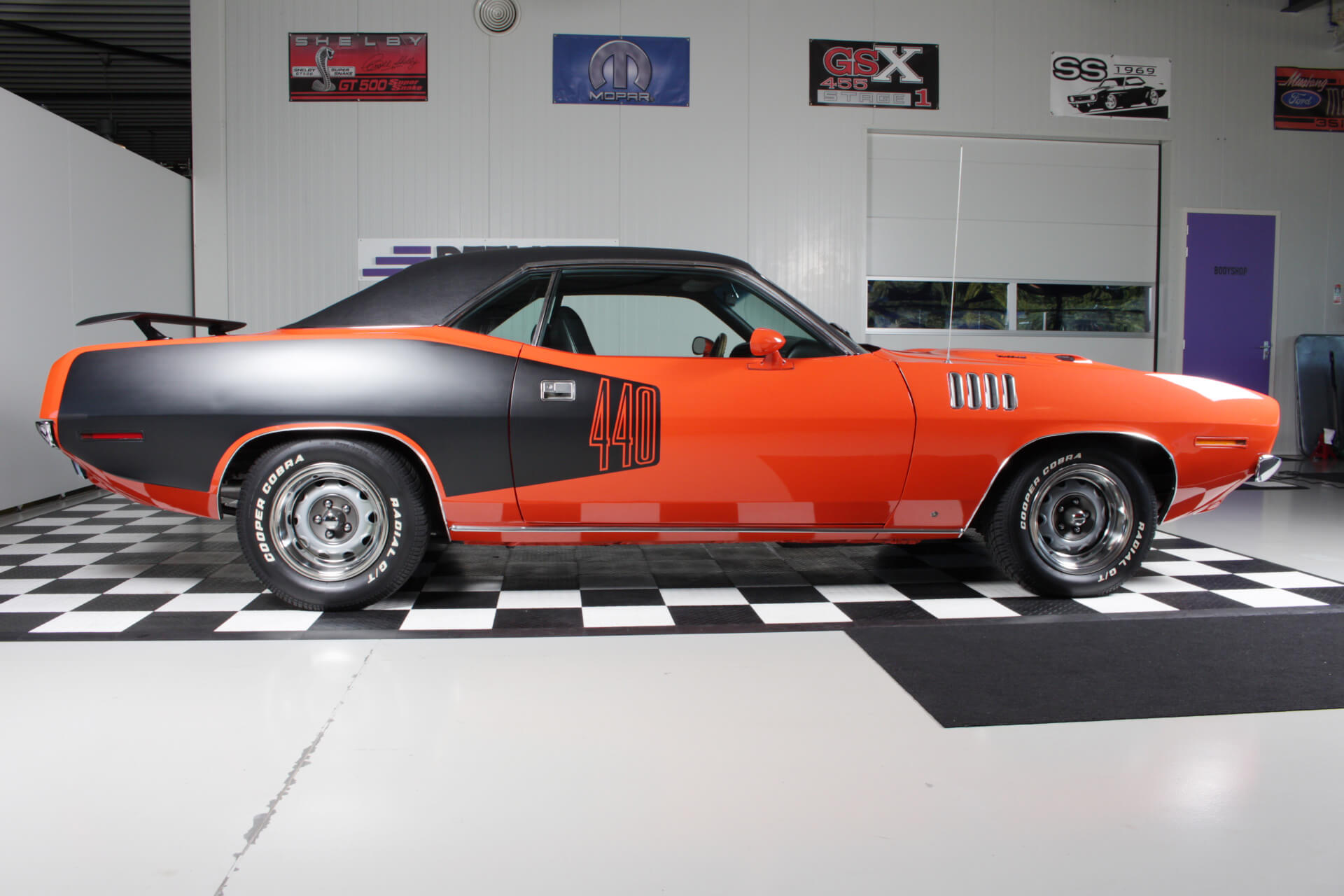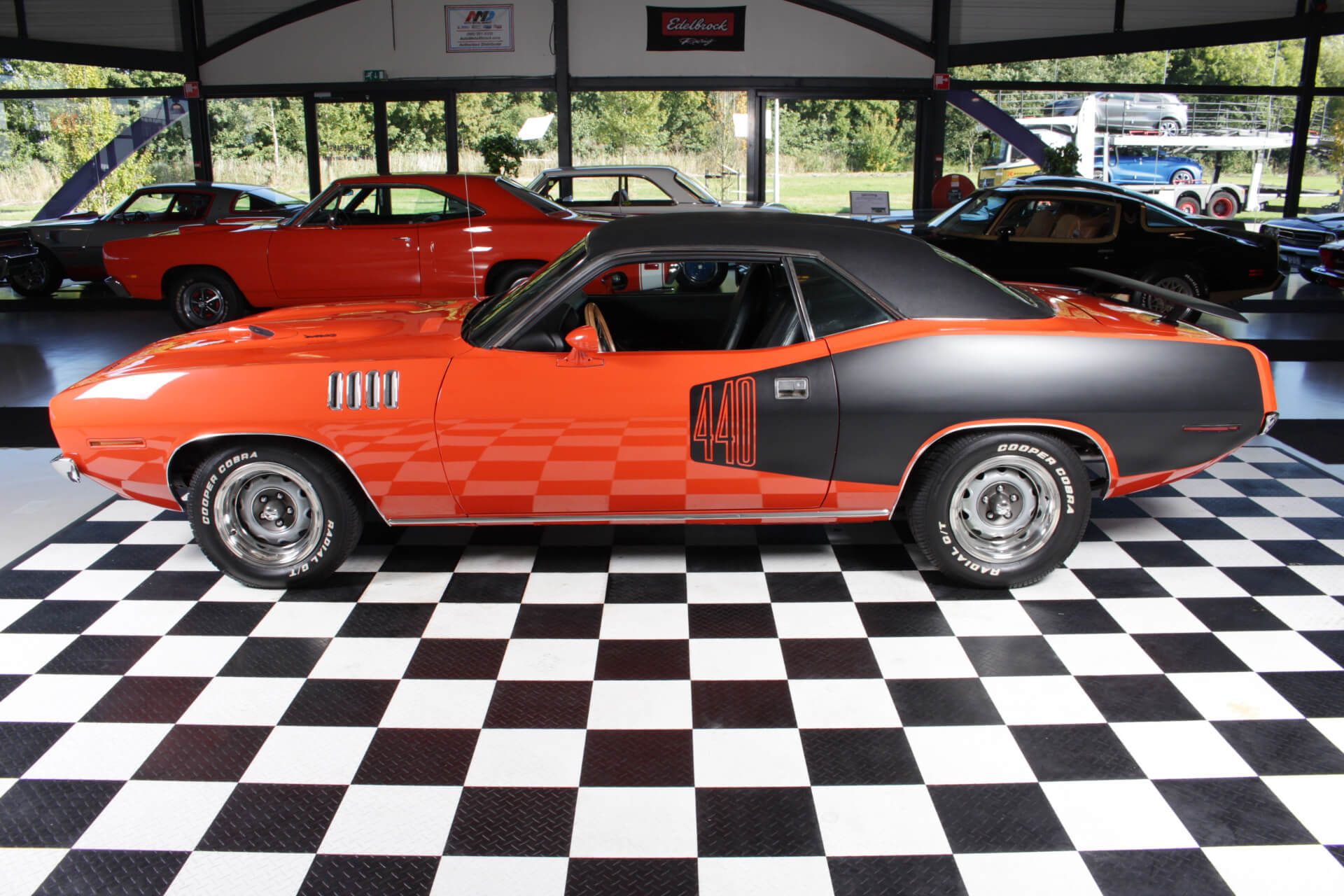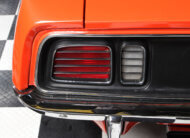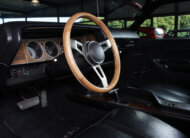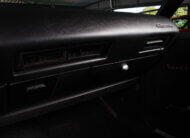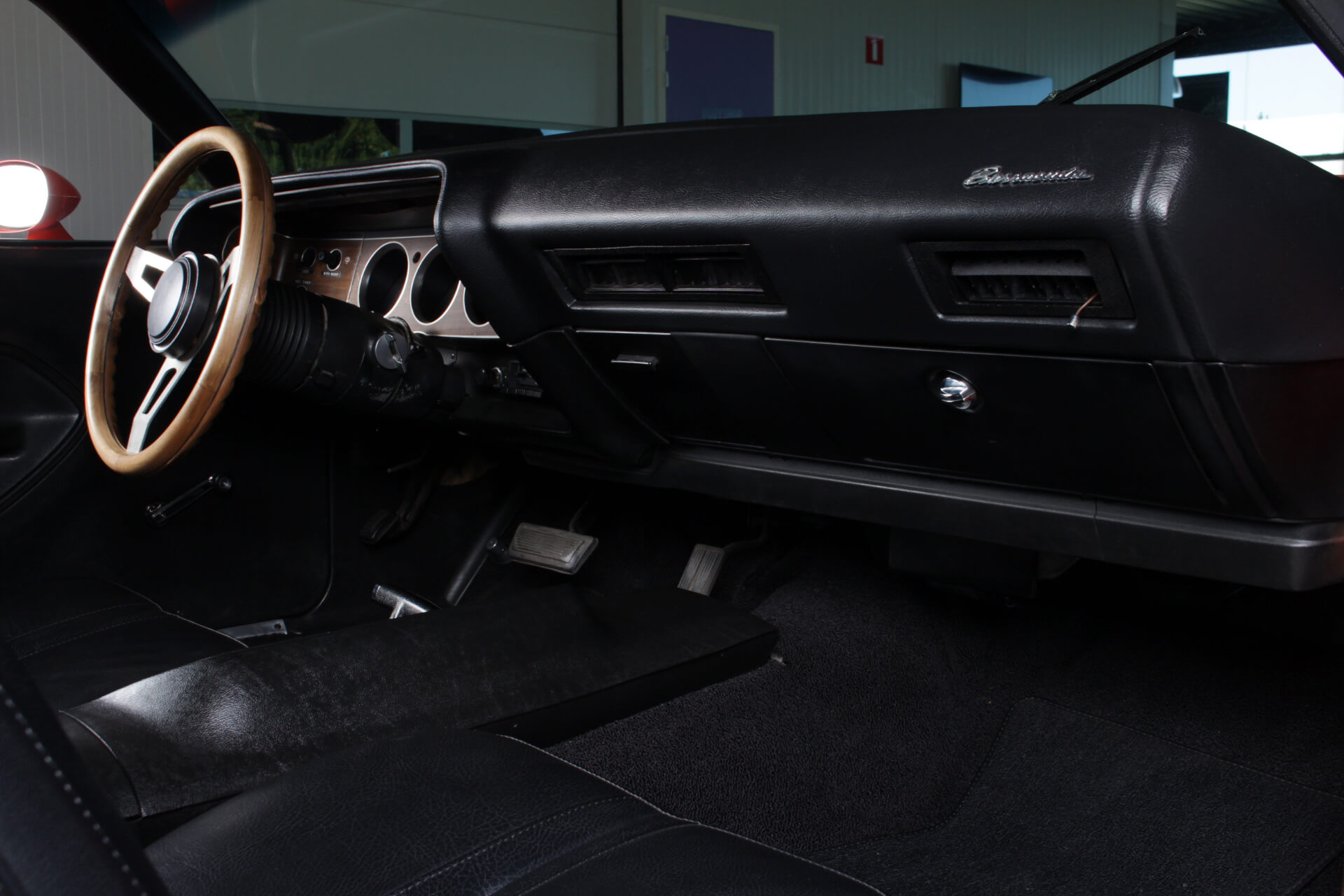 1971 Cuda Tribute with 440 engine & 727 Automatic Transmission
The car is build with a modern and just installed vintage airco System.
The car
1971 Barracuda that is a tribute to the Sport's Model Cuda, it comes with a 440 engine with 4-barrel carb and automatic transmission. This car has had many upgrades to make it an amazing ride! It has disc brakes in the front, it comes like already mentioned with a complete Vintage airco system. And it comes with many options a real Cuda had, so it's very close to a real Cuda. And a real Cuda would have cost more than this one. This car is ready to drive and all the small problems that come with a freshly restored car are gone, the car drives smooth and the engine runs perfect. The interior is in really mint condition and the Hemi orange paint on the outside also, this car looks very well and is very clean overall and is even underneath it's even that pleasant.
The History
This car is imported by us more than 15 years ago, it is found on a show in Las Vegas, where we bought the car, and finally imported the car to Europe. Then we have upgraded the car even with some more features and had  it registered to Dutch plates. Then we had it sold it to a Dutch client nearby us, and he has driven the car for many years. After a while he sold the car back to us, and we have put it online to have it sold again later to a German client. And he is currently the owner of the car, so we have this car for sale by consignment, the car is currently also registered with TUV-H plates. So any German clients can easily put it back on his name, or it's also easy to register in any other country.
The Options
The car is equipped with the following options: Modern Vintage Airco System, Disc brakes in the front, 440 big block engine, Power steering, Rally Dash Cluster, Console Center with Shifter, Bucket seats, 3 Speed wiper motor, High Cooling Radiator with fan shroud, Original style exhaust system, and more.
We got a 426 HEMI engine that we can sell this car with and swap the current engine. Interested? Give us a call!
This car is registered in Germany with TUV and H plates and comes with a full service check and PTTM approval check & pre-delivery check.
Soon there will be more pictures of the car and a walk around Video. We can trade in your current classic car, please ask our sales department for more information! 
15-inch Rally style wheels
8 3/4 Rear Axle
Airconditioning
AM/FM Radio
Bucket seats
Console
Floor console
Floor shifter
In dash tacho
Power steering
Rally wheels
Wheel trim molding
| | |
| --- | --- |
| Engine type |     440 Engine |
| Engine size |      7.2 Liter |
| Estimated Horsepower |     400 HP |
| Heads |    Stock Steel |
| Carburetor |     4 barrel |
| Intake |     Stock 4 barrel |
| Transmission Type |     Automatic 727 |
| Transmission Spec |     3 speed |
| Front Suspension Type |     Torsion Bars |
| Rear Suspension Type |     Leaf Spring |
| Front Brakes |     Disc Brakes |
| Rear Brakes |     Drum Brakes |
But if you like additional information then please contact our sales! If there are details on the car you want to change or add some personal details, we can assist you with that no problem!
- The car comes with German TUV und H  and EU import taxes paid and included
- All our cars are sold with complete service and inspection prior to delivery.
- On request, we can transport the car door to door worldwide!
- On request we can also sell the car with Dutch plates or assist with TUV (H)
-  For export outside EU or business to business price please contact our sales!
- While every reasonable effort is made to ensure the accuracy of this information, we are not responsible for any errors or omissions contained on these pages. Prices and info in online ad's or website might diver and are subjected to changes and or have mistakes in them. Please verify any information in question with PedalToTheMetal Holland / Europe. 
And keep in mind that, the car you're looking at here today, was also looked at by others yesterday. And we can only sell it once!
For Trading in your current classic car please contact our sales department.