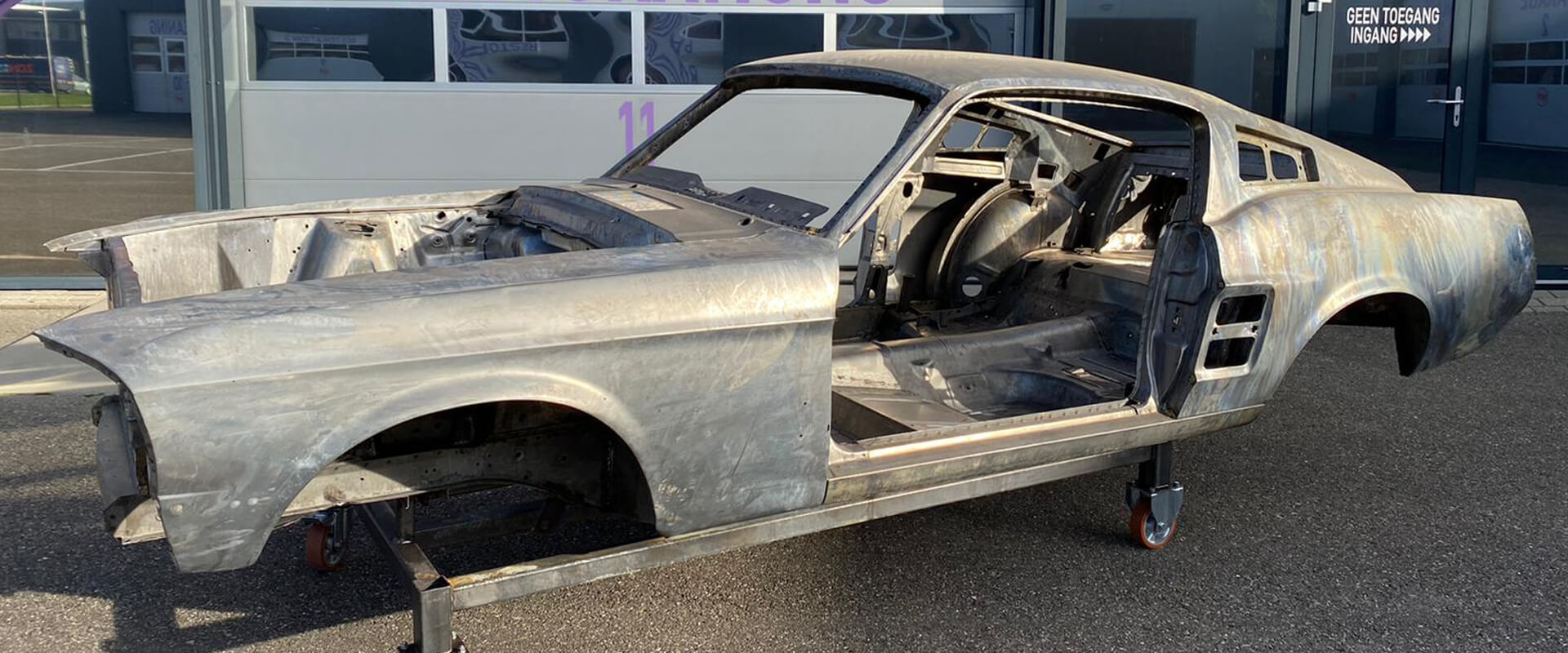 Pedal to the metal can offer you
Restorations & custom-builds
From full hands on restorations till custom build cars. Everything related to classic American cars can we provide. Did you just buy a car in our showroom? Then you can adjust your new ride to anything you like. Our staff has the expertise with muscle cars and that shows. We have completed more than 35 restorations on cars, and build several custom build cars for some great clients. We can provide any service you like to your car. Need a better engine? We can provide that for you. Do you prefer modern parts on your classic American ride? We can provide that for you. Require a full restoration & engine restoration on your car? We can provide that for you. We have everything under one roof to adjust anything you like on your car.
Restorations
We have done many restorations on cars of clients and on our own that we sell later. From concourse restoration till resto-mod or pro-mod adjustments. It all can be done here, that's what our unique selling point is. We don't just sell cars, we also build them and restore them. We also can provide paint jobs, engine restorations, partial restorations and concourse restorations. You name it and we can do it.
Custom-build projects
We have many ongoing custom build projects for clients. We do our own sheet metal & welding, we have our specialized workshop for these kinds of projects. We have an engine specialist who can tune, adjust, repair, restore any v8 engine you want. Stroker engine, crates engines, you name it. All can be done and tuned and repaired. We also have a great partner for acid dipping to clean any rust related problems on a car. We also have our own paint shop that can provide you with anything you like, nothing is too crazy. If you want more in depth information.
In our body shop, we do partial restorations on car
body's and chassis, up until full rotisserie restorations.
We also perform all metal and repair work here, making exhaust systems, roll bars and complete car frames, and roll bars fore oval, street, track, and drag race cars. We also make all sheet metal or chassis parts by hand and have all the required equipment and expertise for all types of metals.
Our body shop has done an amazing job delivering clients what they want, with perfect expertise. We have restored many cars already in full rotisserie and ensure that we do it the right way. From matching numbers, correct show cars, custom build Pro Street's or Resto-mods cars, or a top-notch Pro touring car. We have all the disciplines needed to build or restore your dream car!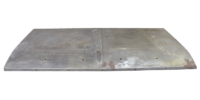 Chemical dipping & Coating
The best way to get rid of any rust or other unwanted things on your car is to give the car a full chemical body dip!
The biggest advantage is that it saves the workload of work in cleaning and sanding of all the old paint, undercoatings, dirt, and rust! The dipping process cleanses each corner as well as all hollow structures, such as the inside of the doors, K. members, support frames, and inner fender areas. All your metal or hard plastic parts can be dipped with a car, like bolts, nuts, frames, engine, parts wheels, etc. We have special support and transport frames, as well as dipping frames in our shop, to ensure that your car or parts will be handled without the risk of damage or incorrect processing.
we handle everything from parts to complete cars.
In our professional paint shop
We also have a special paint department, powder coat, and re-chrome shop. We have more than 25 years of experience in painting cars. Furthermore, we have a large database of original factory muscle car paint codes and chips, and can mix any color you want or need. We work with an A or B painting system that depends on your budget and choices and can provide good and affordable paint jobs up to high-quality top paintwork and polishing for high-end restorations and show cars.