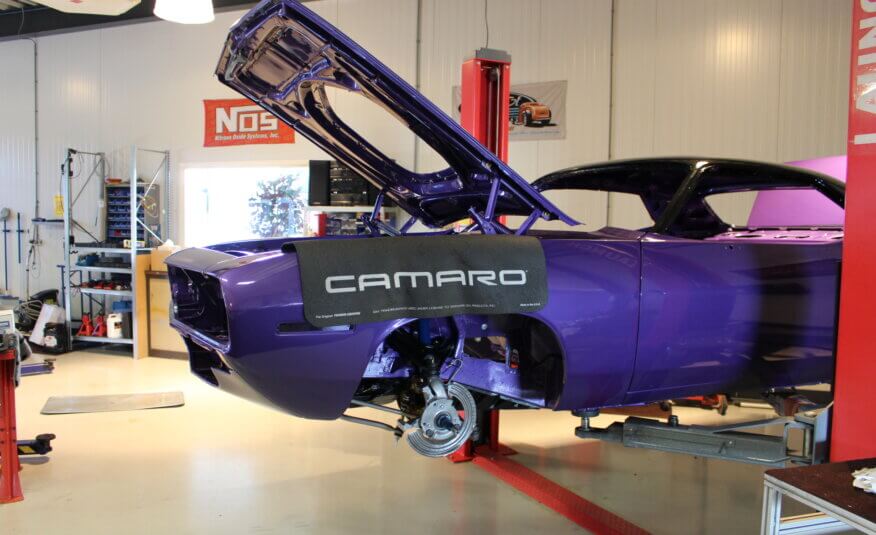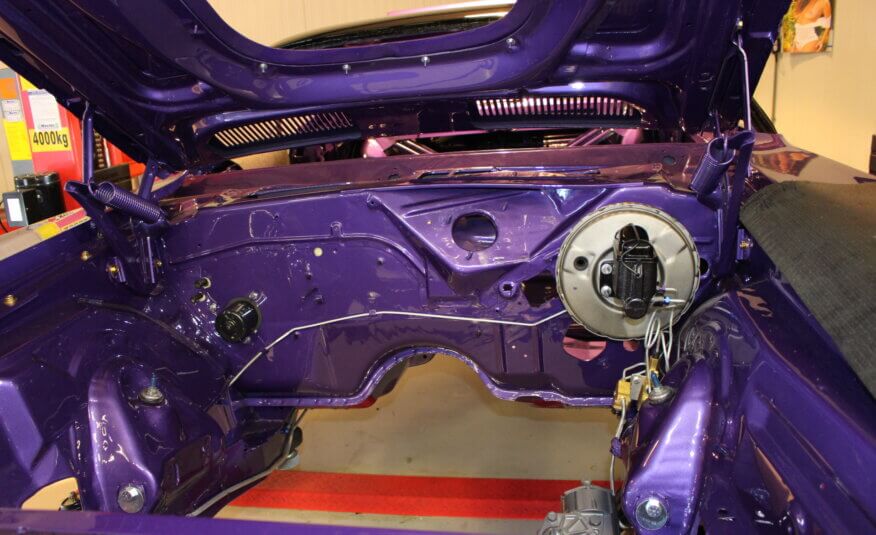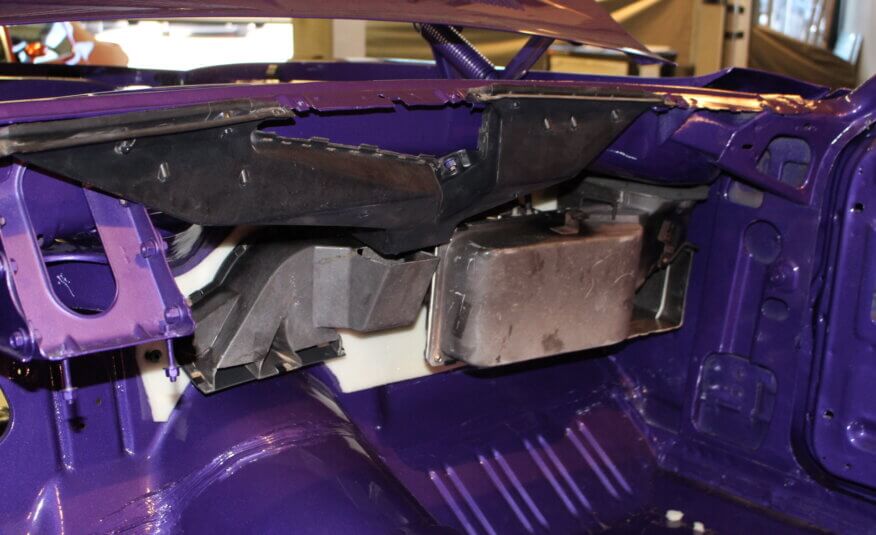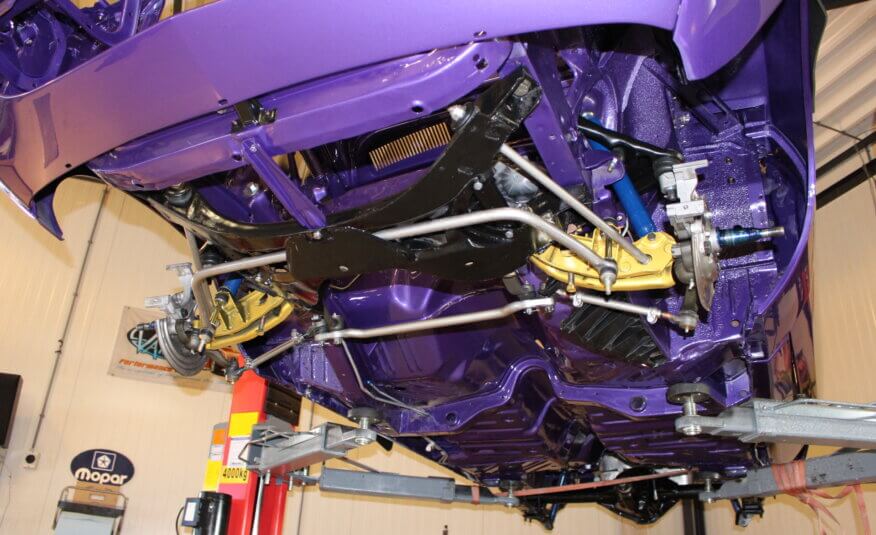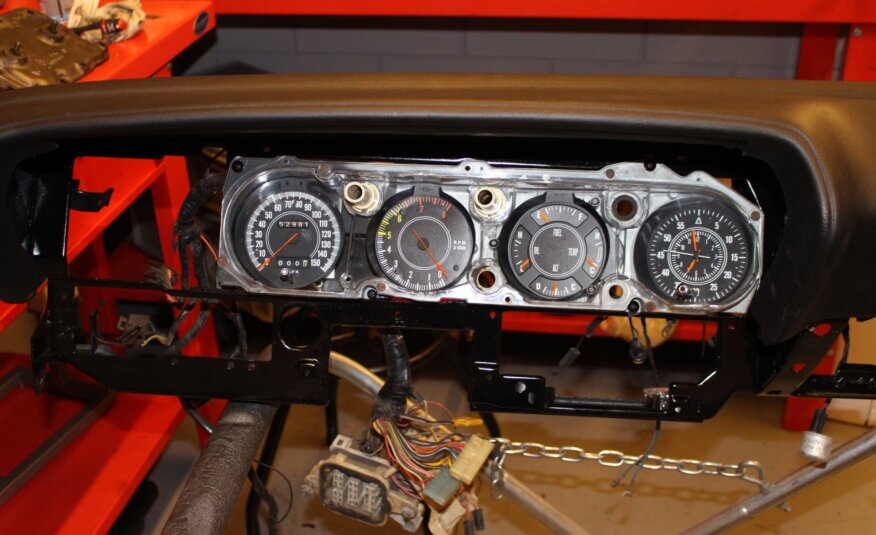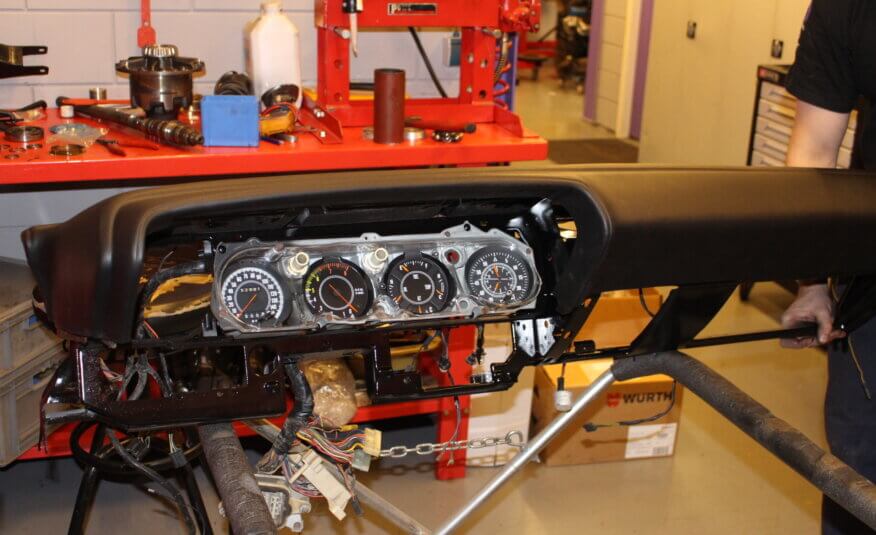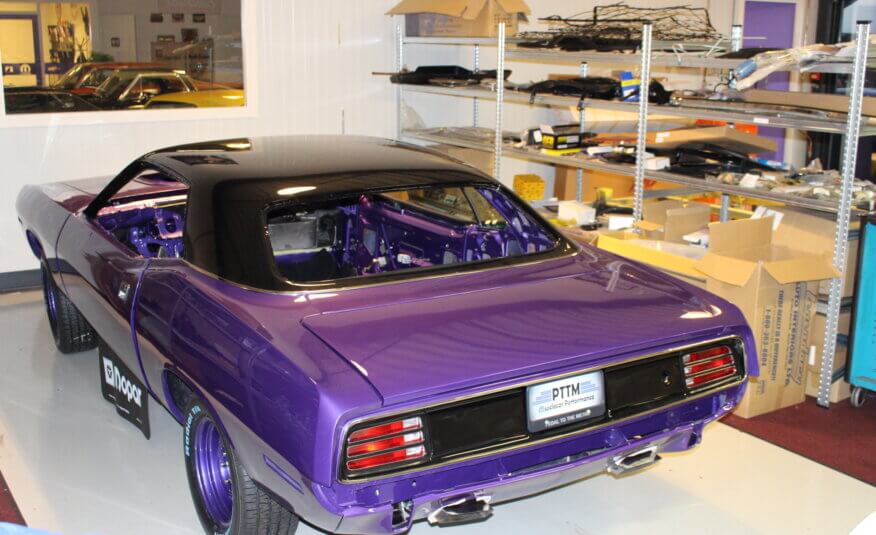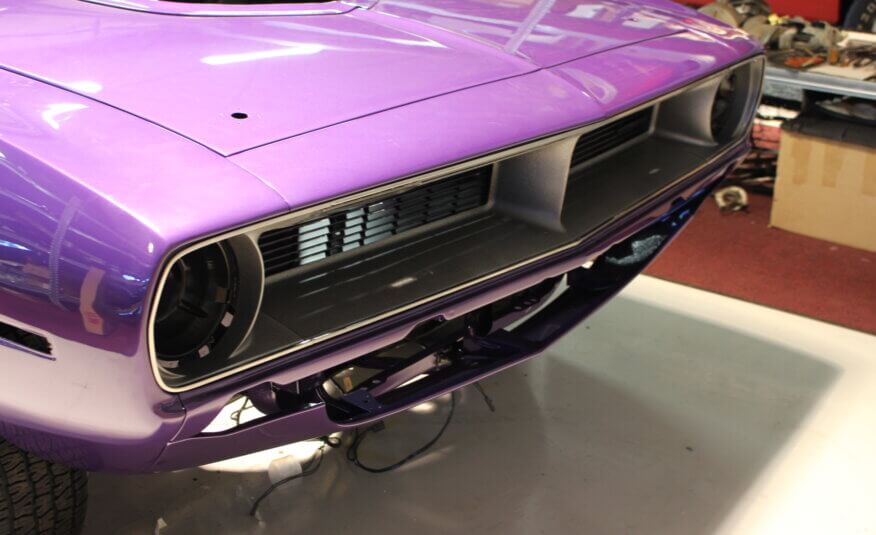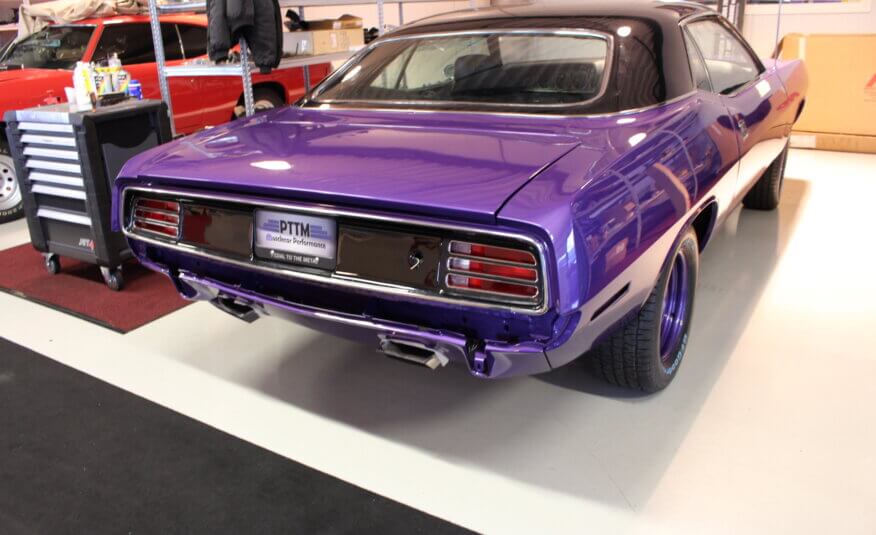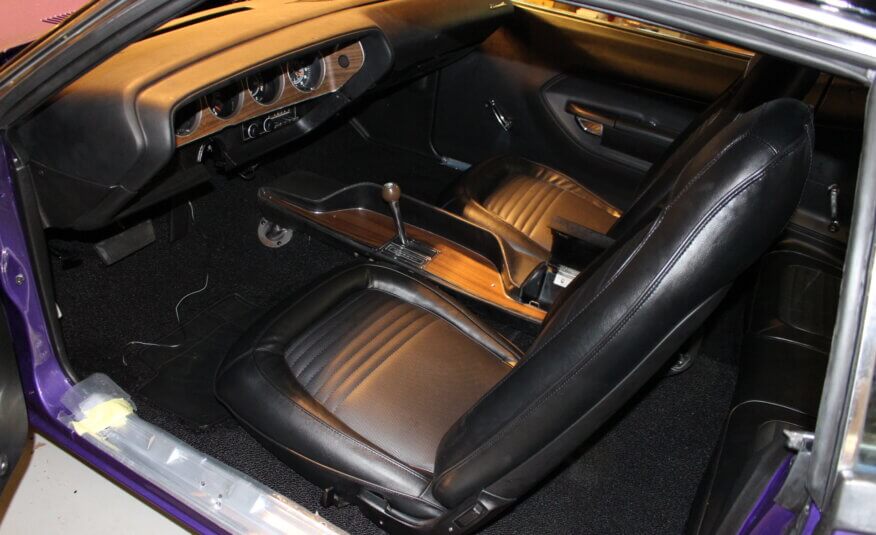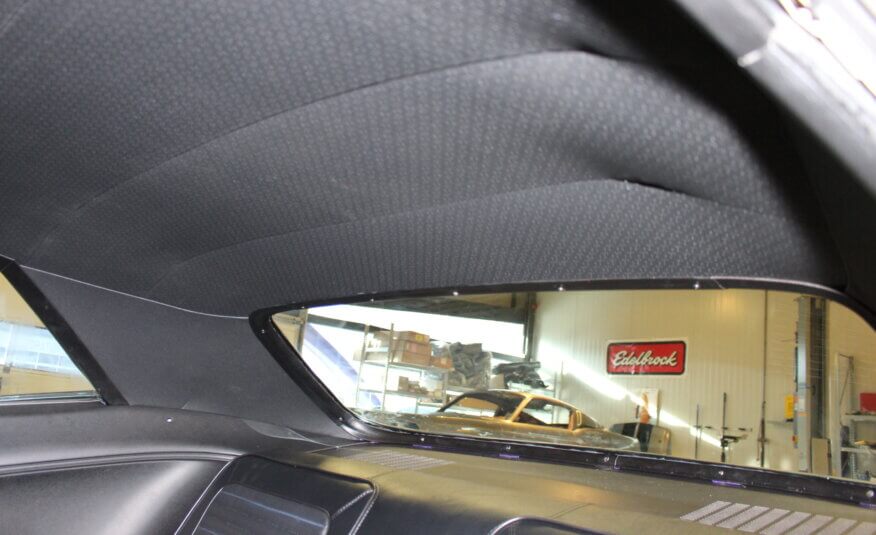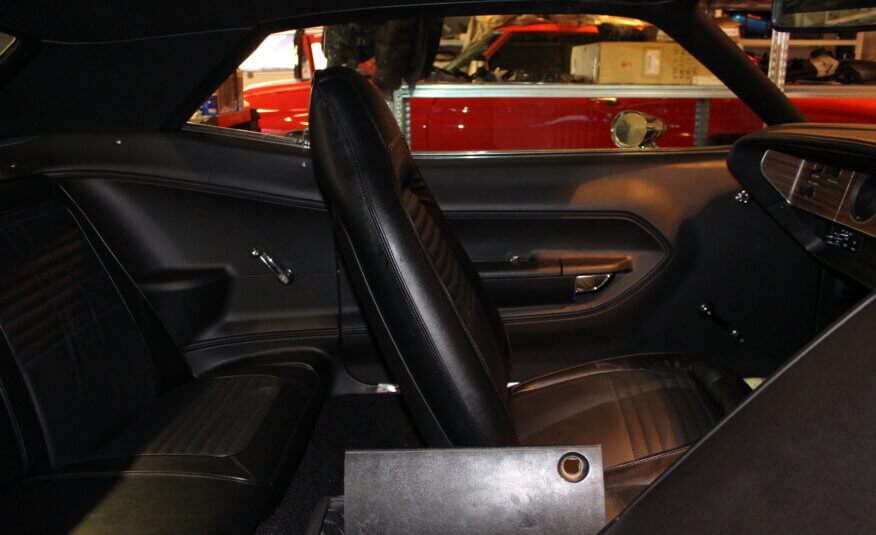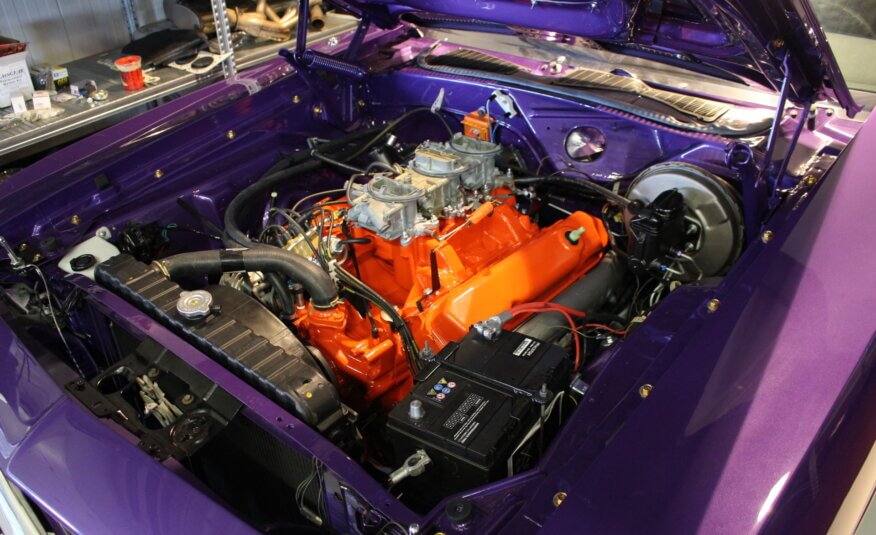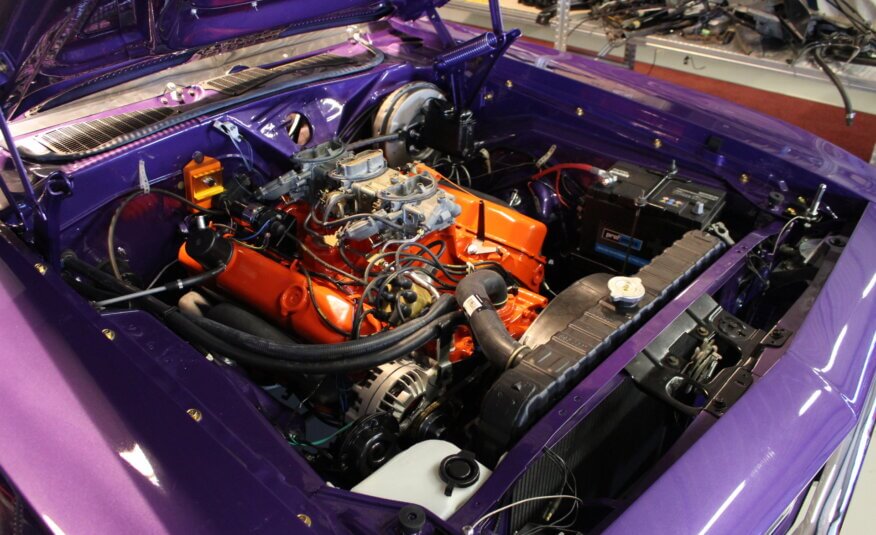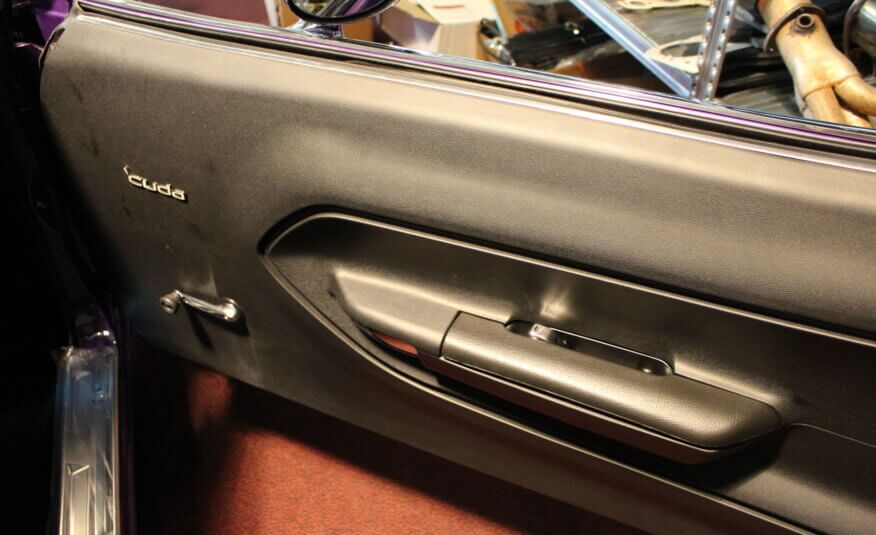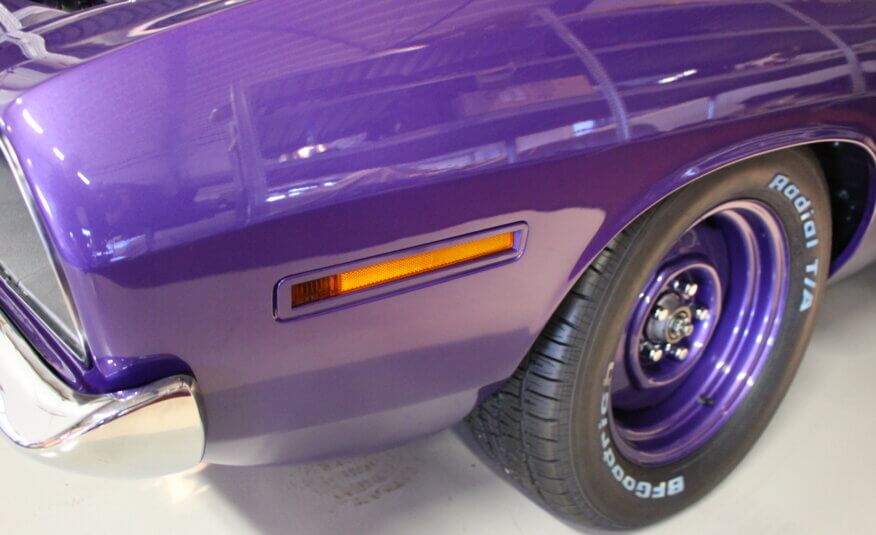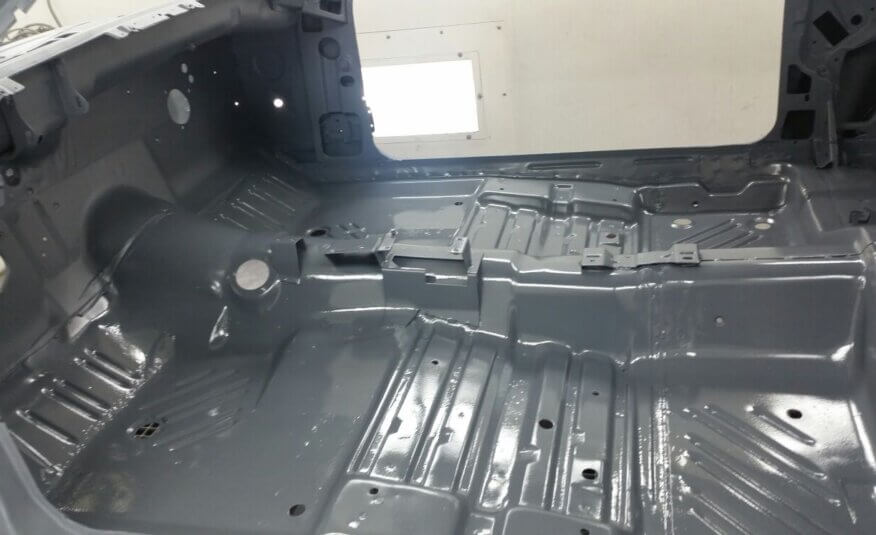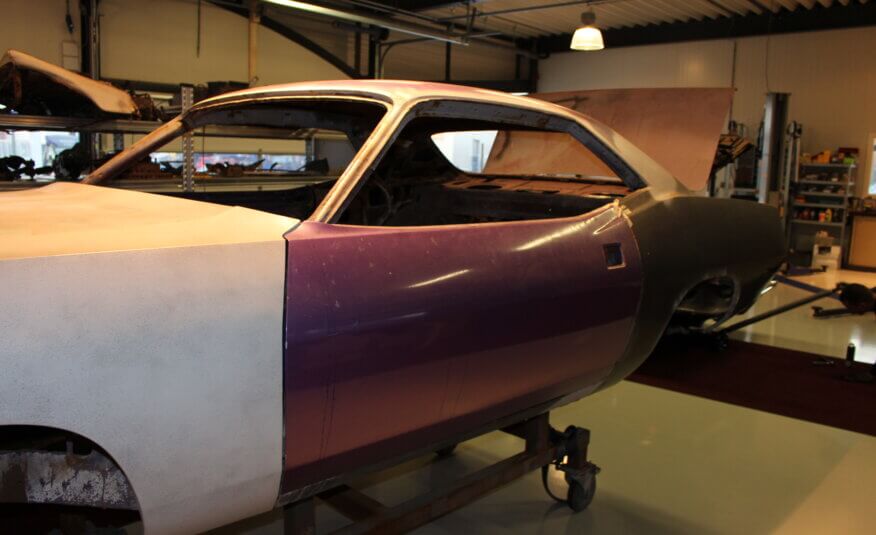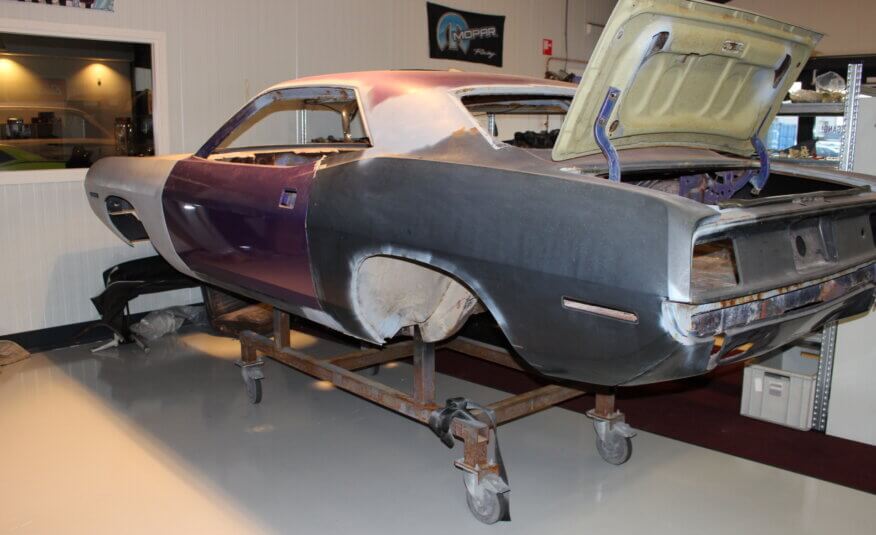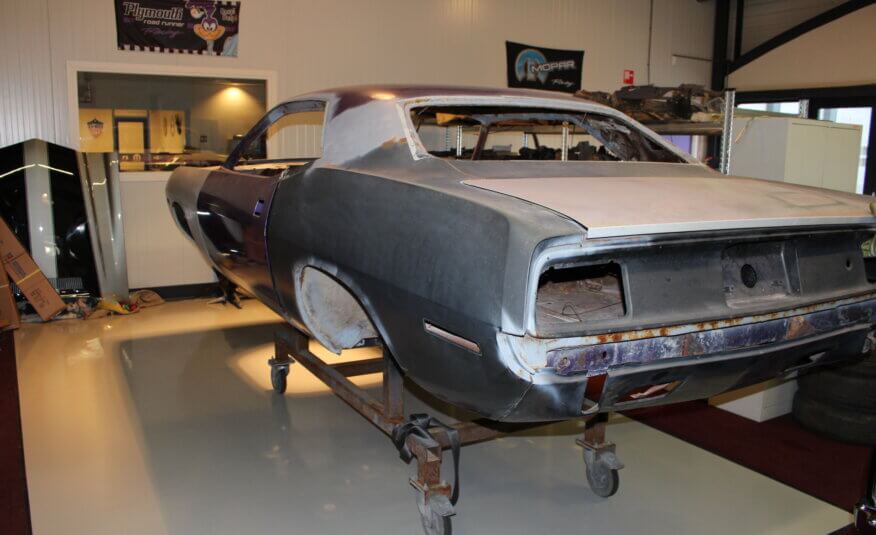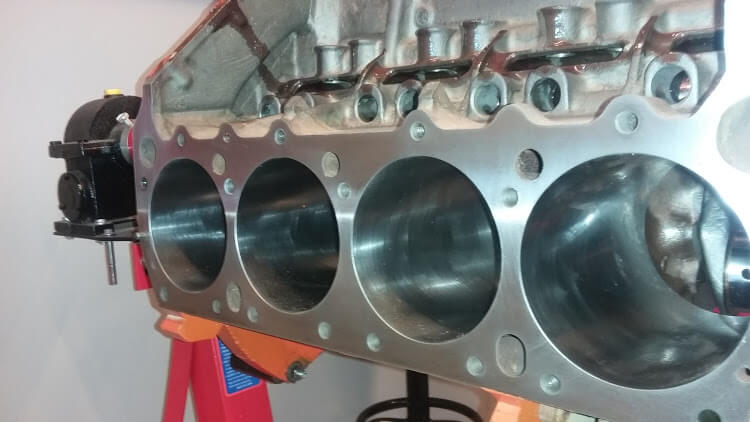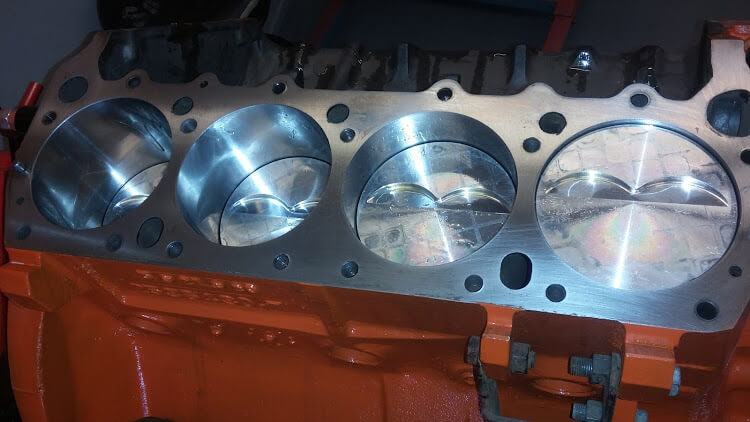 New in our showroom: a 1970 Plymouth Cuda 440-6pack with a shaker hood and two-tone paint!
What a ride we can offer you right here! It has an older restoration from top to bottom by PTTM, and has not been driven much since.
The car
The car was, like stated above, restored by PTTM 5 years ago. It has an amazing paint job that has an amazing deep shine, as you can see on the pictures. Almost every part on this car is new, has been restored to a new condition, or is all original. The same can be said about the transmission and engine that are completely rebuilt. It has not been driven much and is preserved in a private collection. The car was completely disassembled and rebuilt. And it has an amazing shaker hood! There is a lot of money invested in this car, and it is an incredible investment for fun and money.
The engine
It is only one of 865 ever made as an automatic of the Plymouth Cuda 440-6 packs that year. Furthermore, it is the next best thing compared to a HEMI Cuda. And back in the day, some preferred the 440-6 pack over the heavier HEMI engine, because of the weight. And this ride is completely restored here at Pedal to the metal. It also has the famous Shaker hood. So what do you want even more as a Cuda enthusiast? The original 1969 440+6 engine featured a trio of Holley 2300-series two-barrel carburetors, totaling 1,350 cfm worth of airflow capability, mounted atop an Edelbrock supplied high-rise aluminum intake manifold.  And the N96-code Shaker hood was a really popular option on the 440-6-pack engines, it would be easy to assume it was a standard feature with the engine. It wasn't. Although the Shaker hood was optional, Chrysler saw fit to insist on the Hemi-specific heavy-duty suspension with the 440+6, along with the bulletproof Dana 60 9.75-inch rear axle with the Sure-Grip limited-slip differential. The engine has had a complete rebuild from top to bottom here at PTTM in our engine workshop. We checked every aspect of the engine and then rebuilt it again from top to bottom.
The interior
The complete interior has been redone, every part that had some sort of user damage has been replaced, or reused if we could. The whole car just looks like it rolled from the factory. If you really want a brand-new Cuda 440-6pack that looks like it rolled just out of the factory. This is it.
Vendor tag:
BS23: Plymouth Barracuda Special, 'Cuda 2 Door Hardtop
V0E: 440 390HP 3-2BBL 8 CYL 1970 Los Angeles, CA, USA
124286: Sequence number
E87: 440 cid 3x2 barrel V8  (High Performance) 390hp
D32: Heavy Duty Automatic Transmission
FC7: Plum Crazy Metallic Exterior Color
H6X9: Trim - High, Vinyl Bucket Seats, Black
000: Full Door Panels
B18: Build Date: November 18
052479: Order number
A32: Super Performance Axle Package  w/4.10 Ratio
A62: Rallye Instrument Cluster Package
B51: Power Brakes
C16: Console w/Woodgrain Panel
C55: Bucket Seats
G37: OS Dual Racing Mirrors
J45: Hood Tie Down Pins
J54: Sport Hood
M21: Roof drip rail moldings
M25: Wide sill moldings
M31: Belt Moldings
M88: Decklid Moldings Treatment
N41: Dual Exhaust
N85: Tachometer
N95: Emissions Control
N96: Fresh Air Hood
N97: Noise Reduction Package
R11: Radio Solid State AM (2 Watts)
Y05: Build to USA Specs
26: 26in Radiator
END: End of Sales Codes
The car comes with Swedish registration, and import taxes are paid. 
This car is for sale on Consigment.
12 Bolt rear axle
Bucket seats
Console
Dana 60 Rear Axle
Floor console
Floor shifter
In dash tacho
Power disc brakes
1970 Plymouth Cuda 440-6 with shaker hood