1969 Dodge Charger RT 440 restored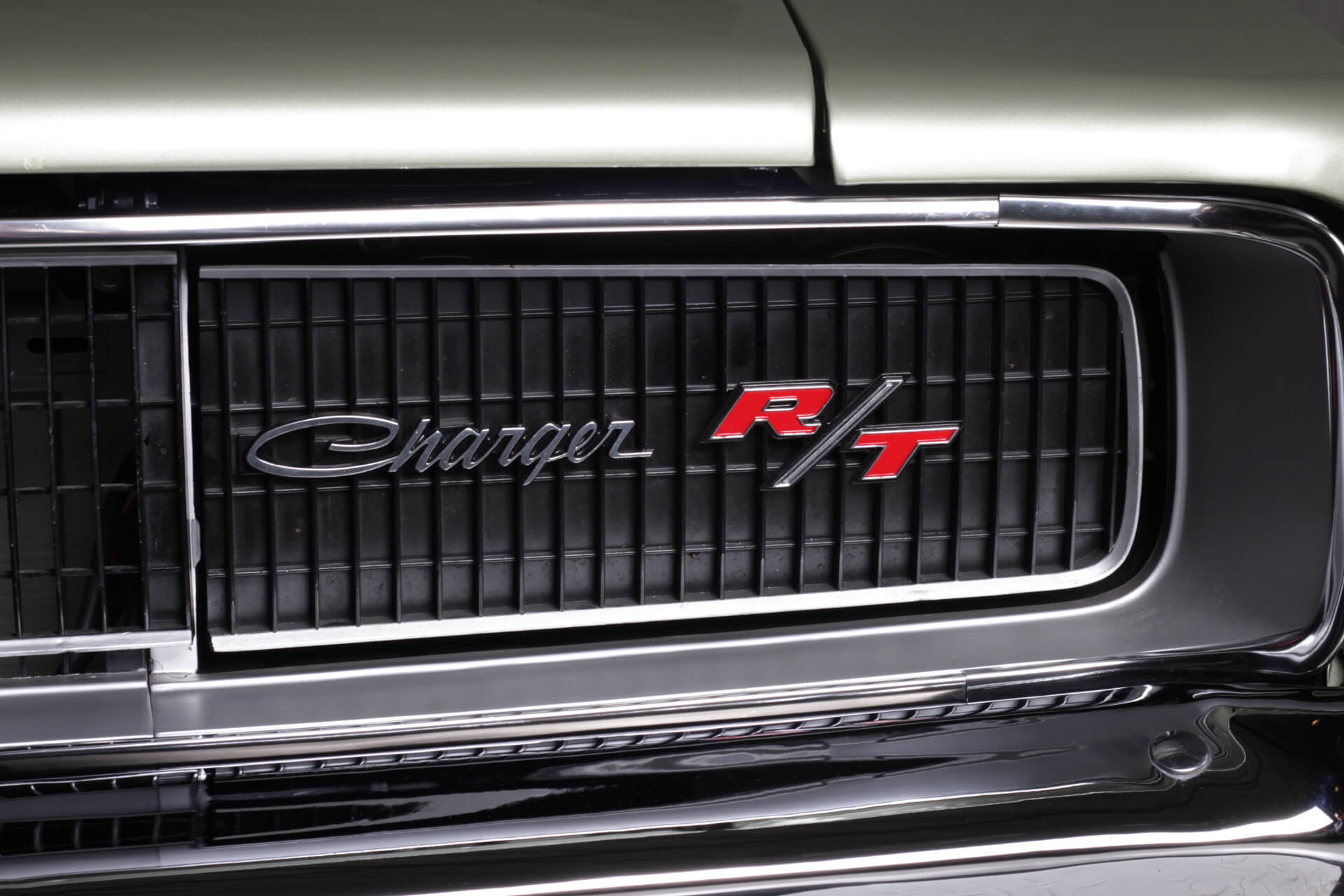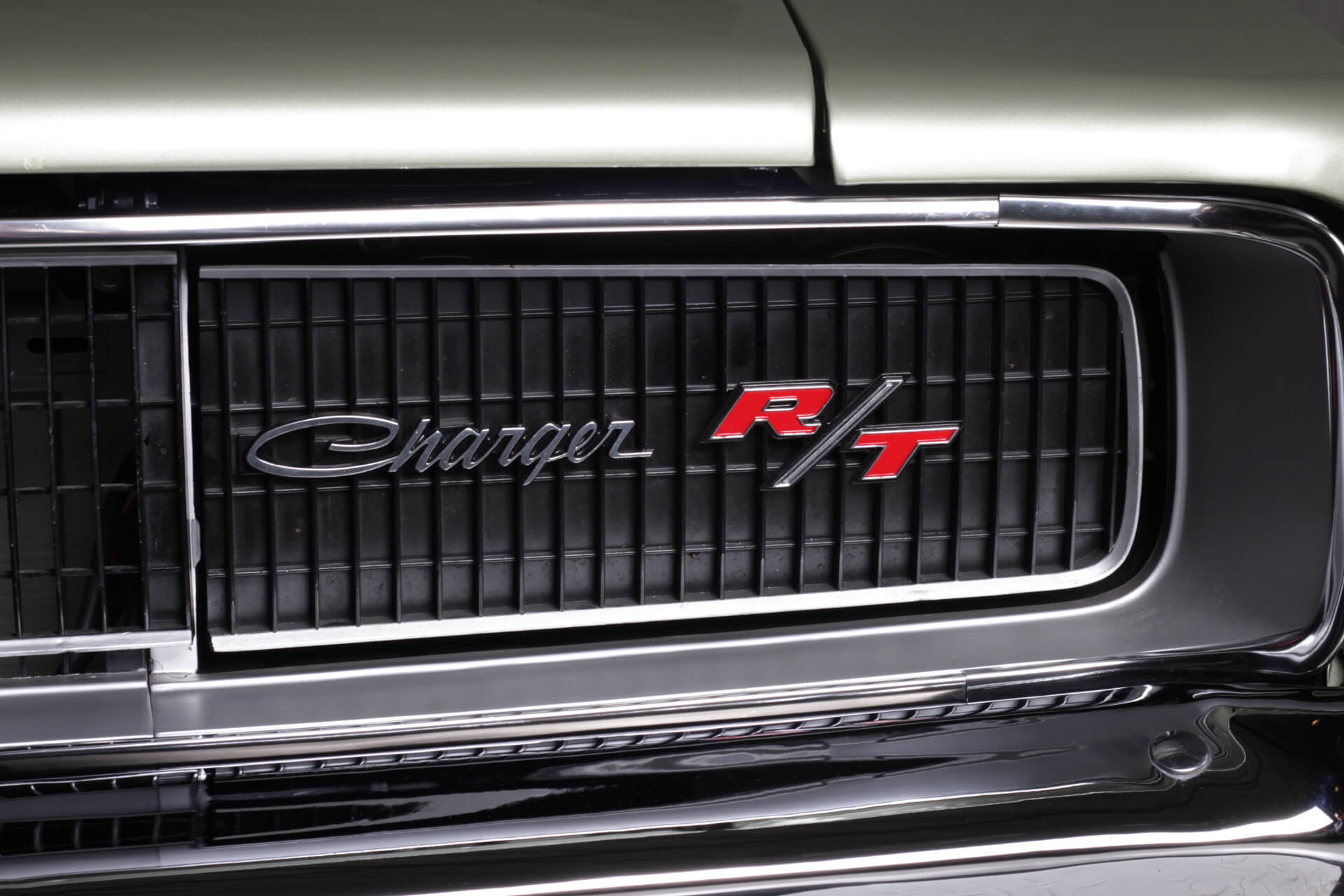 New in our showroom!
69 Dodge Charger RT 440 Automatic that is completely rotisserie restored.
The car
Completely nut and bolt restored & completely numbers matching! This is one of the crème, the la crème. And restored here at Pedal to the metal, so we know the car inside out! The car has gone to a full-blown restoration, every aspect of the car is done to keep its original condition. It had an acid dipping bath, full engine restoration, completely new interior or restored. Completely clean and painted underside. You name it, it's been restored or replaced with new parts. It's completely numbers matching. This car is like it put into a time machine, and landed here in our showroom! We got pictures of the whole restoration process to give you a little idea how much work there was put in. To make this car like it just rolled out of the factory, even the underside had a paint job and is as clean and shiny as the top of the car! Amazing! 
The car has an incredible paint job with a matching green vinyl top. Everything is in top condition. The car has even matching colors in the interior! Even the original wheels are in line with the unique color combination. The color is even pulled through to the engine bay! And like I said, the underside! This charger is top-notch! And is one of the best looking restored chargers we have on sale today. And because it was restored by our people in the garage, we know every detail of the car inside and outside! 
The interior is as-new, the console looks like it just came out of the factory, and the leather and shifter also are in top-notch condition. You really need to see this car for yourself to actually believe what we state here. So if you are interested in this car, we highly recommend that you give us a visit. We state a lot that we never have seen a car like this, but to be fair we top ourselves each time. And its not because we restored the car in our own house and that's why the car is unbelievably restored to perfection, but we actually did. If you are a fan of a Dodge Charger, you should check this one out! The car has basically all the special options that came with the 1969 RT charger, 8-track cassette player, vinyl floor mats, deluxe interior trim panels, console, Tic toc tachometers, wood grain steering wheel & bucket seats.

In 1969, you could order a Charger RT only with a 440-4 barrel or a 426 HEMI, the HEMI version is costing more than 200,000 euro's or maybe even closer to 300,000 euros when it's in the same condition as this car. So when that is out of your budget, this is the best choice! And if you search a Dodge Charger to make an investment in, there isn't one better than this one! An RT Optioned Charger came with Road and Track style Suspension, you had performance Torsion bar Springs in the front, performance leaf springs in the back, stiffer shocks front to back, a front sway bar, better steering system, and many more road and track options so the suspension and steering of the car meet a performance road and Track car.

The RT option for the Dodge Charger stands for Road & track. And the 1969 Charger R/T started at $3,575, which included the 440 Magnum engine, rated for 375 hp, along with a three-speed Torque Flite automatic transmission linked to an open differential containing a 3.23:1 gear set. The unit-body chassis was also fitted with a heavy-duty version of the front torsion bar/rear leaf spring suspension systems and heavy-duty drum brakes. Its interior was furnished with vinyl-shod front bucket seats, a three-spoke steering wheel with a partial horn ring and the racy Rallye Instrument Panel Cluster, the latter included a clock and analog auxiliary engine gauges. The entire package was wrapped with an exterior that appeared to be similar to the 1968 redesign, but there were significant changes, including a new recessed grille divided vertically in the center and a set of restyled tail lamps with broad, deeply recessed lenses. Aside from R/T emblems, an R/T Bumble Bee tail stripe was also applied as standard equipment, but this feature could have been deleted. This car even has the 8-track cassette player option! There were even more options to note here, but these were the most noteworthy!
Additional options:
E86 440-4 Barrel High Performance
C16 Roof Type OR Color:  Console w/ Buckets
C55 Bucket Seats
G15 Tinted Windshield Only
L31 Hood / Fender Mount Turn Signal
M21 Roof Drip Rail Moldings
M31 Belt Molding 69-70
M91 Luggage Rack Deck Lid
N85 Tachometer
R22 AM w/ 8-Track
V1F Full Vinyl Top - Green
V8X Transverse Stripe - Black
Comes with original build sheet, comes with original luggage rack & complete report on the restoration!
Would you like to swap the current engine of this car for an amazing vintage 426 HEMI engine? That is possible! We got one in stock!

| | |
| --- | --- |
| Engine type |    Chrysler  |
| Engine size |    440 7.2 liter  |
| Estimated Horsepower |    390HP |
| Heads |    Stock steel  |
| Carburetor |    Edelbrock  |
| Intake |    Stock  |
| Transmission Type |    Automatic  |
| Transmission Spec |    3 speed  |
| Front Suspension Type |    Torsion bars |
| Rear Suspension Type |    Leaf spring  |
| Front Brakes |    HD Drum  |
| Rear Brakes |    HD Drum  |
But if you like additional information then please contact our sales! If there are details on the car you want to change or add some personal details, we can assist you with that no problem! 
- The car comes with Dutch registration & import taxes are paid
- All our cars are sold with complete service and inspection prior to delivery.
- On request, we can transport the car door to door worldwide!
- On request we can also sell the car with Dutch plates or assist with TUV (H) 
-  For export outside EU or business to business price please contact our sales!
- While every reasonable effort is made to ensure the accuracy of this information, we are not responsible for any errors or omissions contained on these pages. Prices and info in online ad's or website might diver and are subjected to changes and or have mistakes in them. Please verify any information in question with PedalToTheMetal Holland / Europe.  
And keep in mind that, the car you're looking at here today, was also looked at by others yesterday. And we can only sell it once!