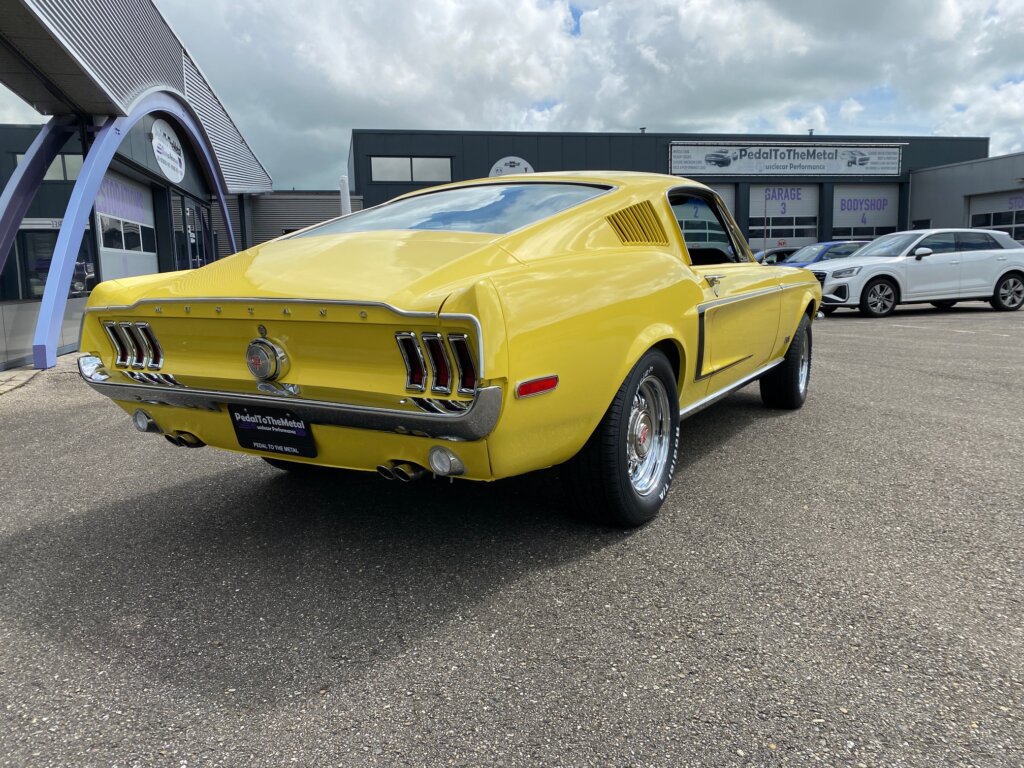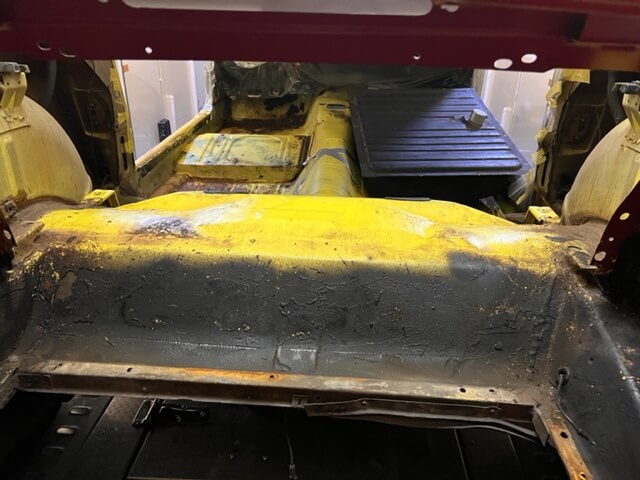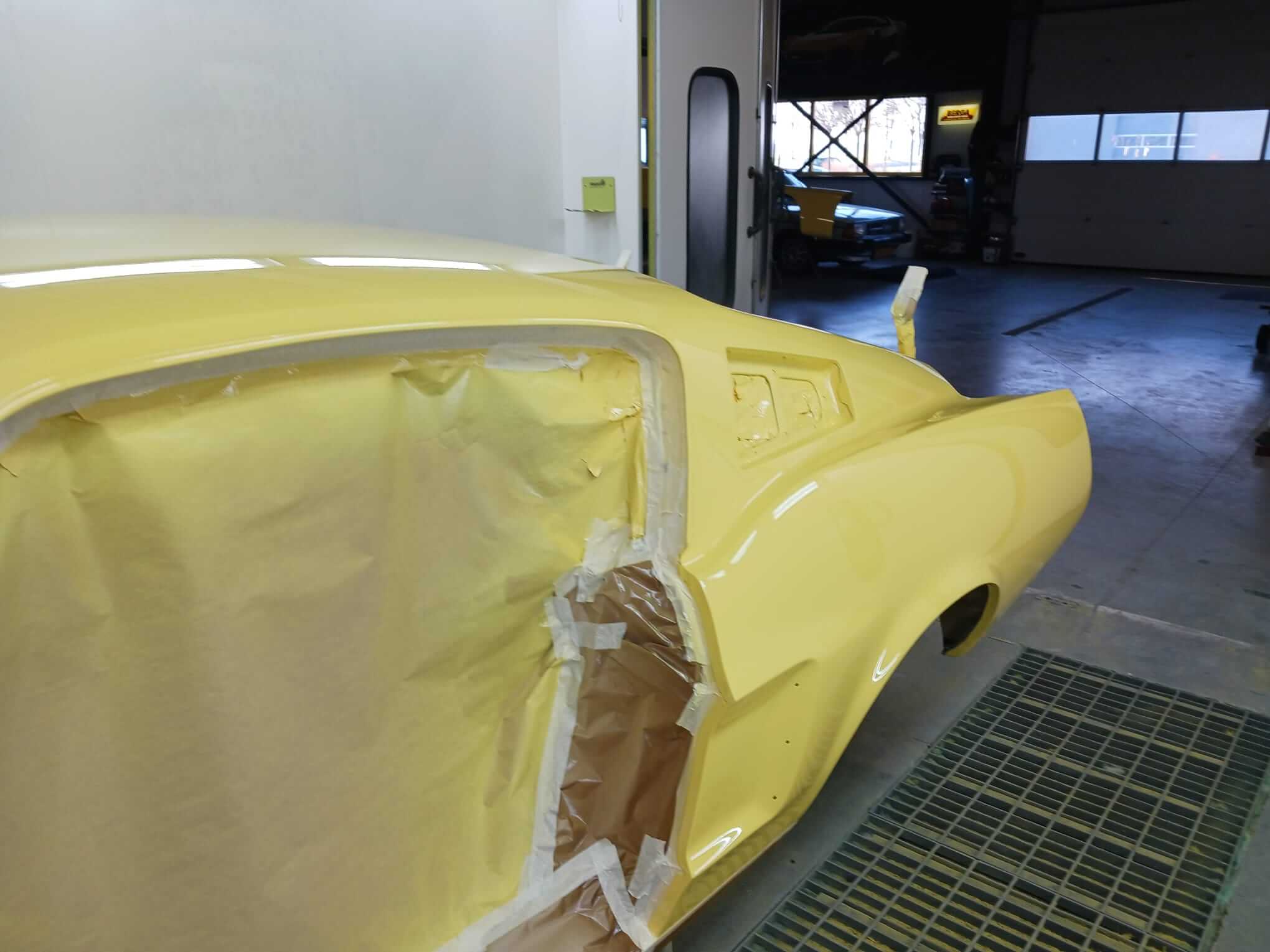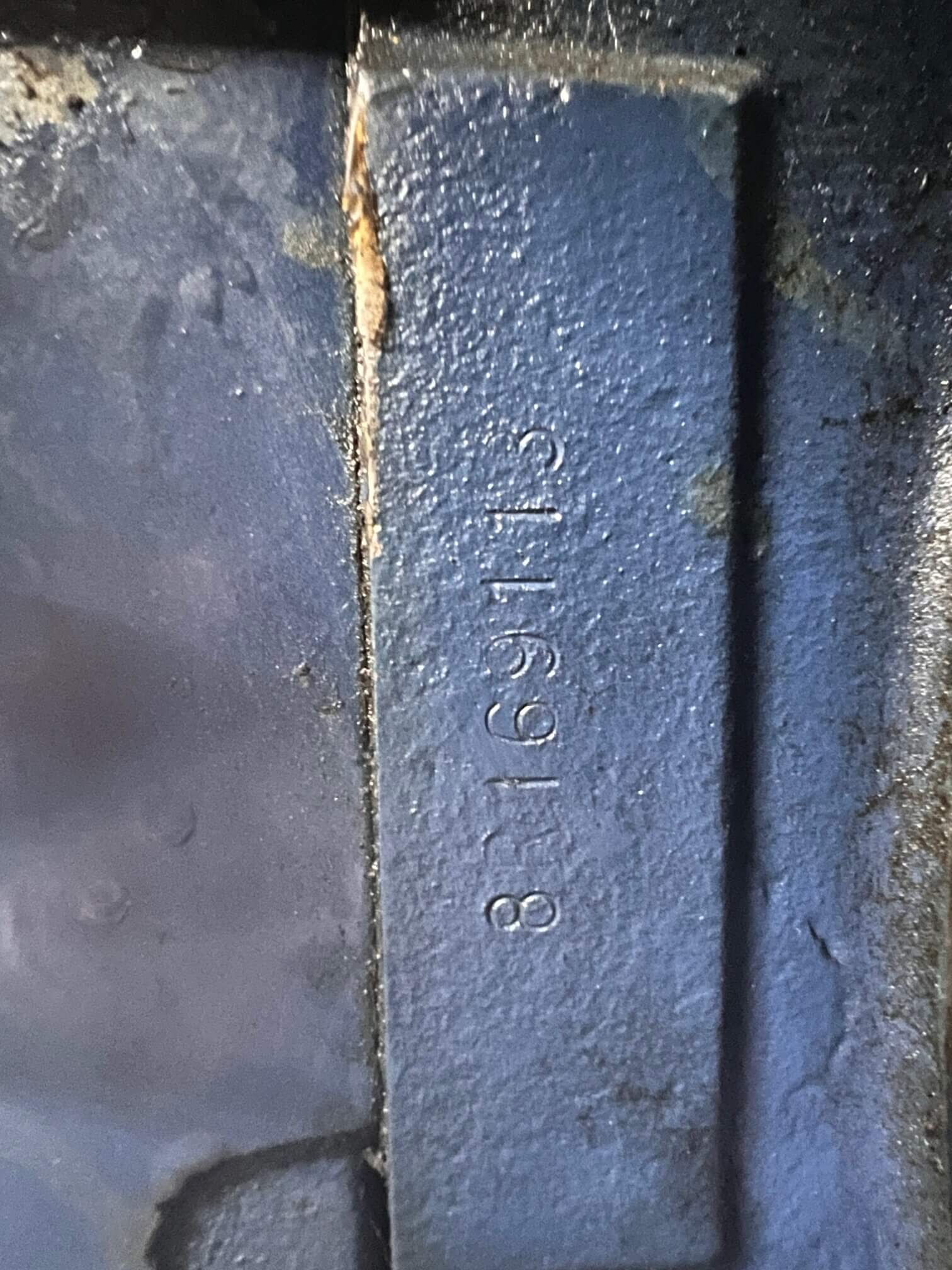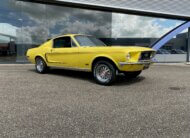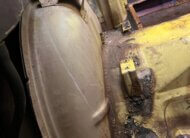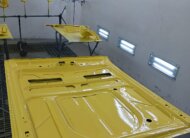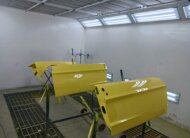 Currently, in Restoration and for sale!
Car will be ready end of September 2023!
1968 Ford Mustang GT 390 S-code 4-speed with matching numbers, and is a very rare piece with special order paint, and a Full option list.
This car is unique, it's a special order car with a special paint option that is never been seen on a Fastback with a GT390 Engine it's a unique one of one ever built and ordered. The special order paint color name is Special Yellow. This Special Yellow is normally only seen on Shelby's.
We do not see cars like this one very often! This real S code, with its 390 big block and GT package and a list full of paid options, is a really great find and great car to buy. It has a rust-free undercarriage, straight chassis, straight body lines, a real unmolested car and body, and looks like a car that you buy from an old lady! We found this car in a garage where the previous owner had stored the car for a very long time. All the original options are still on the car, such as the original wheel covers and wheels, and all the other parts around the car are original, one real survivor who had a mild restoration around 2010. Here, they painted the car in Candy Apple Red, refreshed the weatherstrips, performed technical upgrades, and serviced the car completely.
When the car arrived at our facility, we completely checked the car, and we did a leak down test on the engine and made a complete test report of the car. So we know what we need to do, to make this car turn key ready again. This car will receive a cosmetic restoration, we will take out the engine and transmission and take apart the complete undercarriage suspension and will get the engine bay and underside Ice blasted so all the dirt comes off. The car would receive a top of the line paint job where the complete car would be painted back into its Special order paint.
The car would be completely Restored by us, we have taken the complete car apart, then painted the car inside and outside, and the body lines would be adjusted to perfect standards. After the complete paint job we will respray the undercarriage in the right original look coating and will install new suspension parts and new fuel lines and new brake lines and service the brakes plus we will install a new exhaust system, to make the undercarriage as new again. Also, the engine bay will be repainted in a new black epoxy coating so when the engine is back in the bay the complete engine bay will look fresh again!
The lower part of the engine is recently rebuilt just before we bought it, we have taken the engine apart again en checked this, and then upgraded the rebuild with a full rebuild of the 390 heads and installed new valves and springs and seals etc, so the complete engine is rebuild and fresh, and ready to go for a long time again!  we will repaint it in the original Ford Blue. Plus the transmission will be checked and rebuild complete, and the rear axle will be rebuilt, the complete drive line will be fresh and ready for a new life.
The complete car will be cleaned and professional polished and detailed on the inside and outside, the interior will receive new parts where needed, and we will make sure all the gauges and instruments will work again. The original wheels will be restored, and we will mount new Tires on them.
We have had contact with a few specialists regarding this special order paint scheme, and they confirm this paint style and confirmed it's a unique car and not seen before!
This car is build with the following option List:
Black out hood treatment
Black paint stripe
GT Equipment Group
Four speed Wide Ratio Manual Transmission
Locking Differential
Convenience control panel
Visibility group
F70x14 Wide Oval Tires
White Sidewall Nylon Tires
Louvered hood
Sport deck rear seat
Console
Power Disc Brakes
Power Steering
Tilt-Away Steering Wheel
Air Conditioning
AM/FM Stereo Radio
Interior Decor Group
Tinted Glass
Deluxe Belts
For more information about this car and the restoration, please contact our sales department. This car is completely in-house restored and will be better and nicer than new! We will make this car complete ready for a new life, and will register it to Dutch Registration.
This car is registered in this register under Special order number: 1982
Ford Mustang Special Order Numbers (mustangattitude.com)
Airconditioning
AM/FM Radio
Bucket seats
Console
Deluxe interior
Floor console
Floor shifter
In dash tacho
Power brakes
Power disc brakes
Power steering
BODYWORK & TRIM:
Original not restored and not molested body and all original trim and chrome around the car, the body is straight, and the chrome and trim are in good condition.
ENGINE:
Correct 390 engine with the VIN showing on the Rear of the engine, original Intake manifolds, original Carb and original exhaust manifolds and original heads are all on the engine. the engine is Leakdowns tested and is a healthy condition, we have rebuilt the engine and tuned the engine and have installed new gaskets where was needed
DRIVETRAIN AND SUSPENSION:
The transmissions shift properly through the gears and the suspensions is overhauled with new parts and where needed to be rebuilt.
INTERIOR:
This interior is complete original and still in a great condition, we have cleaned the completely interior and have restored some small items to make the interior fresh again.
| | |
| --- | --- |
| Engine type |   Big Block |
| Engine size |   390CI 6.4 Liters |
| Estimated Horsepower |   335 HP |
| Heads |  Stock |
| Carburetor |  Stock |
| Intake |  Stock |
| Transmission Type |  4 Speed |
| Transmission Spec |  Wide Ratio |
| Front Suspension Type |  Coil over shocks |
| Rear Suspension Type |  Leaf springs |
| Front Brakes |  Disc brakes |
| Rear Brakes |  HD Drum brakes |
But if you like additional information then please contact our sales! If there are details on the car you want to change or add some personal details, we can assist you with that no problem!
- The car comes with US title and EU import taxes paid and included
- All our cars are sold with complete service and inspection prior to delivery.
- On request, we can transport the car door to door worldwide!
- On request we can also sell the car with Dutch plates or assist with TUV (H)
-  For export outside EU or business to business price please contact our sales!
- While every reasonable effort is made to ensure the accuracy of this information, we are not responsible for any errors or omissions contained on these pages. Prices and info in online ad's or website might diver and are subjected to changes and or have mistakes in them. Please verify any information in question with PedalToTheMetal Holland / Europe. 
And keep in mind that, the car you're looking at here today, was also looked at by others yesterday. And we can only sell it once!
1968 Mustang GT390 4-speed