1968 Chevrolet Chevelle SS Pro Touring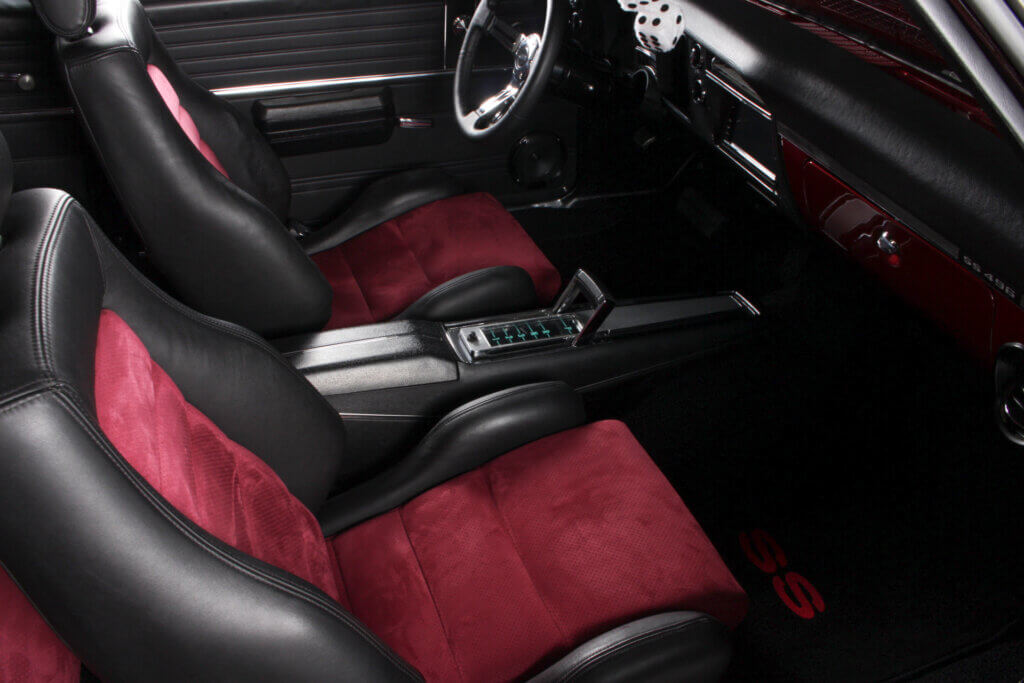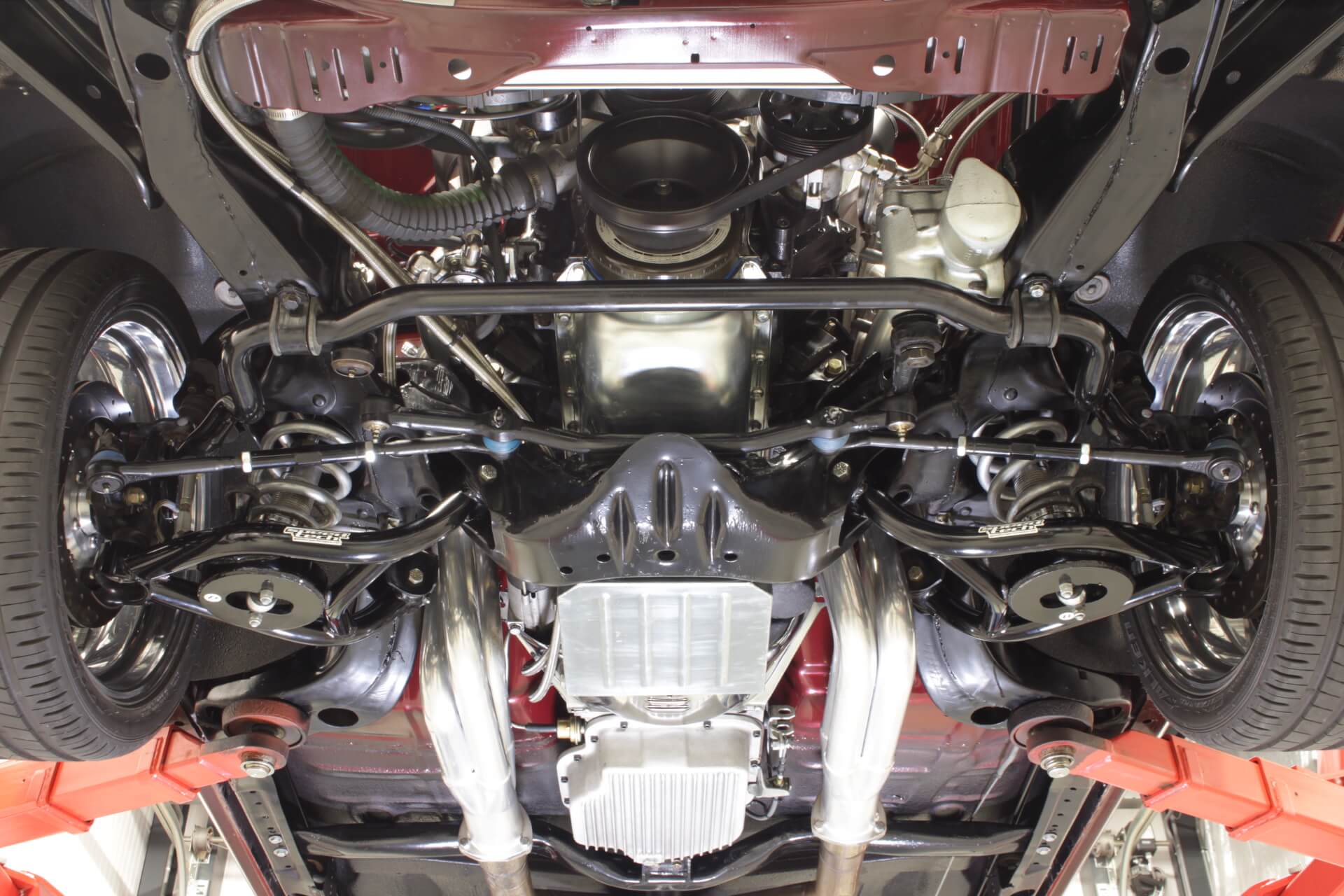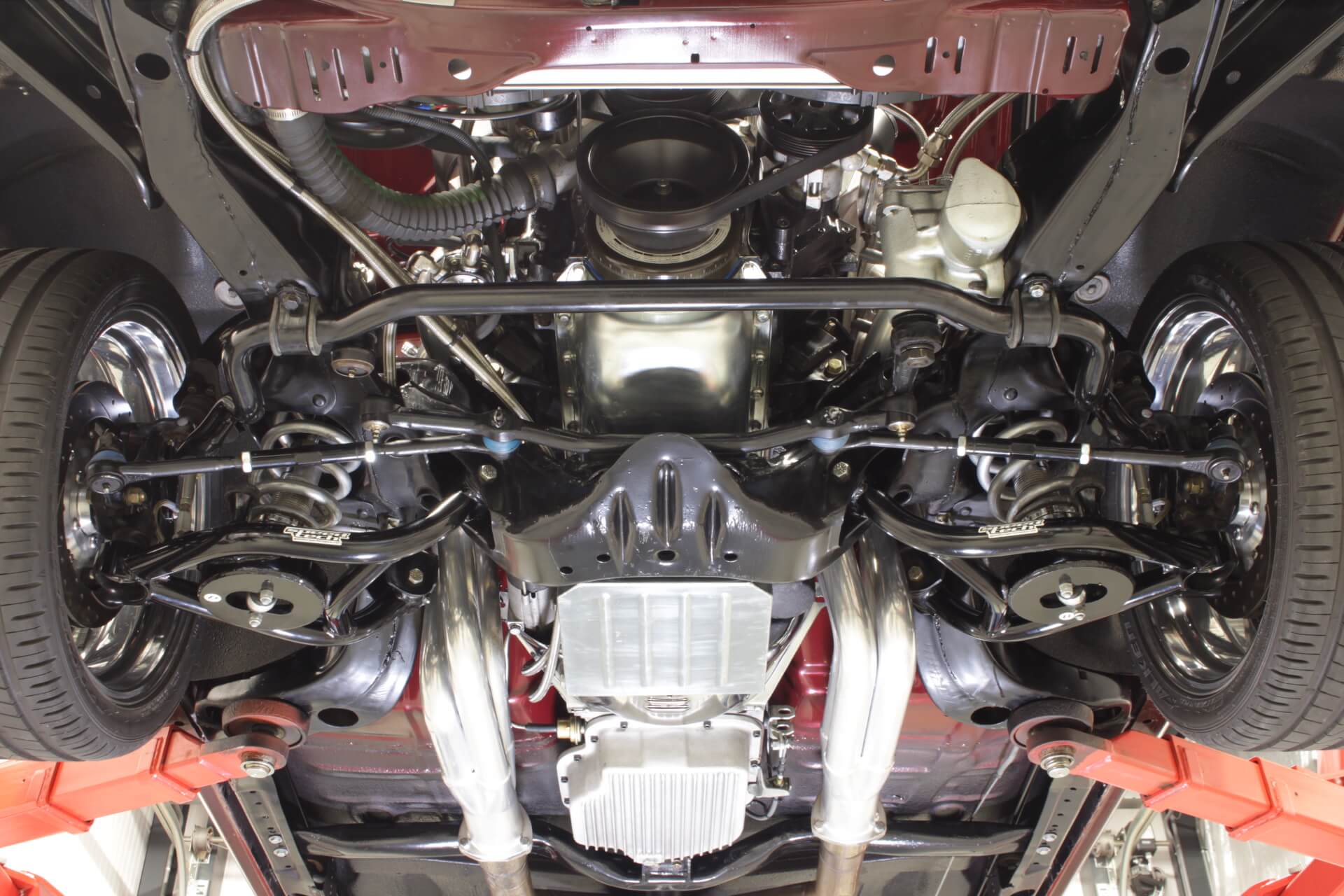 New in our showroom:
This real 138 Vin coded 1968 Chevelle SS that is a completely new build custom PTTM Pro touring special that's loaded with special custom parts.
The car
No costs were spared to build this car. The base car was a completely stripped to its bare metal and is a real SS (Vin code 138) big block SS Chevelle, so not a clone. The body, all floors, the chassis are rust free and in original condition. The car was then equipped with a complete new 12 bolt heavy-duty rear axle with new internals, new heavy-duty axles, new bearings, new differential with 3.73 gears. And an all new performance suspension system by Speed tech performance, and with tubular new front upper and lower A arms in front. And a ladder bar pro suspension set up at the back with new coil over dual adjustable Q1a shocks.
All new bushings, new upper and lower control arms and new stabilizers and All star sub frame connectors. And a brand-new power steering close ratio steering box with new pump and lines was installed for that tight feel at cornering. The complete underside was also blasted to bare metal and is now painted in a factory style satin black and all looks factory new on the underside as well as top. The car was then equipped with 4 wheel slotted and vented disc brakes by Willwood and all new brake lines, master power cylinder, and new wheel bearings. The complete fuel system is also front to back brand new with a custom-made stainless fuel tank.The body and engine bay were then painted in a 2 stage original GM red metallic color and polished to a super smooth shine and gloss. A complete new Vinyl top is installed and all the cars trim, bumpers, chrome pieces, head light bezels and all other trim pieces and emblems are new. The combination of the paint and the black and chrome details are simply stunning.
The engine
It has a stroked Gen V 454cui to 496 stroker engine with all new internals and Patriot performance alu heads and custom-made coated headers, custom grind performance camshaft, high flow oil pump, forged pistons. The engine puts out a stunning 620HP! And comes with a dyno sheet to prove it. There are only around 1500 test miles on the car so all the bugs and little problems a new build car can have been out!
Then the engine and engine bay were dressed with loads of expensive custom details such as custom-made valve covers and air intake, billet serpentine belt and pulley system, an alu radiator with dual electric fans for perfect cooling of the monster and what else not. And last but not least a complete new front to back, hand made, exhaust system was installed with an amazing sound. The transmission is also a completely new Pro build performance turbo Hydromatic 400 transmission. With all new internals and a custom billet 3500rpm high stall converter combined with a shift kit to get the power to the rear axles via a brand new balanced performance drive shaft.
The interior
The interior car is also completely new! And before work started there the interior was covered in heat and sound protective material and the floors were all painted as well. The new and very comfortable Corbeau bucket seats were re-upholstered in custom black leather with suede inserts, and the back seat was treated the same way. All new carpet, headliner, new door panels, new emblems and a custom floor console were also installed. The dash was also taken out of the car and completely build up with new components out of the shop of Detroit digital, and a custom steering wheel by billet specialties was installed on the brand-new tilt steering column. All old wiring was removed and a complete front to back new custom-made wiring system was installed, front to back.
Of course a brand-new Vintage airco and heat system was installed to keep things warm and cold when needed and Alpine stereo system was installed with subwoofers in the trunk in a beautifully custom designed trunk lay-out that has the same colors and details as the interior. The radio you see on the pictures looks classic, but behind it's old'school facing hides a modern system with MP3 and blue tooth connections. Everything in the interior is very stylish and brand new, again, no used parts here.
To top things off, things like a steel Cowl induction hood was installed with new hinges and the all the outside trim were as stated before coated in satin black. All new custom billet specialties wheels were ordered with 20 inches at the back and 18 inches at the front to give the car that great looking staggered stance, At the rear you will find 285/35new Falken Azenis tires and at the front 255/30 to make this baby handle and perform at its max.
Overal
No costs were spared to build a very special Pro touring style car, and as stated almost everything you see is just brand new and besides all that, this car was build on the base of an expensive true original 138 coded SS car. not a Malibu slant 6. There is a binder full of invoices that alone account for a 140k investment in parts (without the car) and that doesn't even include the paint. The new vinyl top and all the PTTM work that is performed on the car. All in all, we estimate the build alone has cost around 200k, easy.
So if you are looking for something really special, that was build with the best of best in components, handles, steers, and brakes like any modern-day car. But has the looks and internals of a true classic muscle car, then this might well be the car for you. The fact that it is also one of the most beautiful Chevy Chevelle's ever designed, the 1968 model year, makes it even more desirable.
Now keep in mind that you just can't build a car of this caliber cheap, so don't expect a cheap-ass car here. But we have kept the price very interesting for someone who understand the magnitude of building a car like this. The costs of all its parts alone without the labor goes well over 100k, then comes labor (thousands of hours) very expensive paint and paint job, and the many, many final test hours and fine-tuning. And you can understand that this car is no ordinary car. It's completely ready when it hits our showroom floor and doesn't need any work at all.
All in all this stunning looking beauty and a piece of art in itself, we will make more pictures when the car is ready and a walk around video as well. The pictures you see below are not of the finished car, but some are design study pictures and some are of partially finished details. So keep in mind that details still might be changed between the pics and the finished product! And like with all our quality cars, this car will be completely serviced and inspected and tested before it will be for sale in our showroom, so its turn key when you get it!
A walk around video will follow soon! But if you want more information on the car ahead, or to make an exclusive reservation on it, just feel free to contact our sales department!
Some of the car's huge option list:
Pro build 496 Big block V8.
Serpentine alu pulley system
Custom made Valve covers
Pro build TH400 Transmission.
All new 12 bolt perf.rear axle
Power steering.
Alu tilt steering column.
4 Wheel Wilwood disc brakes.
All new tinted windows.
Custom Stereo & subwoofer system.
Custom trunk upholstery
Speed tech front and rear suspension.
Q1A shocks front and back.
Custom-made fuel system.
All star subframe connectors.
All new chrome parts & trim.
Custom-made Alu wheels.
New performance tires.
Custom bucket seats
Custom GM Metallic paint.
Floor console.
Horse shoe shifter.
Custom Detroit digital gauges.
Custom steering wheel.
New vinyl top & trim.
SS emblems.
Cowl induction hood.
Close ratio power steer box.
Stainless steel exhaust system.
And many more.
If you like additional information ahead then please contact our sales!
But if you like additional information ahead then please contact our sales! If there are details on the car you want to change or add some personal details, we can assist you with that no problem!
BODYWORK & TRIM
Stunning straight, rust free body and floors, all new trim, glass, chrome and emblems and a fantastic great deep red metallic custom paint job with a great shine. No flaws here. All window and door trim is straight and polished. All new door seals and window rubbers.
ENGINE
New crate Chevy 454 Gen V 4 bolt short block that was stroked to 496 cui with a new balanced and blue printed forged Crank, new forged rod's and pistons, all new bearings and seals and a new high flow oil and water pump. A stud girdle was installed as well. The heads ate ported and flowed Patriot alu heads. The huge valves are operated by a hydraulic roller camshaft for easy maintenance but still puts out amazing power. The block was topped of with an aluminum Edelbrock RPM intake and a custom build 4bbl double pump carb, MSD ignition and a March black alu serpentine pulley kit and custom-made alu valve covers and air intake and a set of coated free flowing headers. The engine was dynode at 620HP !. This is an all new engine, not a rebuild used one.
DRIVETRAIN AND SUSPENSION
Brand new strange 12 bolt rear axle with all new shafts and bearings, a new limited slip diff with 3,73 rear end gears and a stud rear axle alu cover installed. New balanced driveshaft all hooked up to the Pro build Turbo hydro 400 trans that was purpose build for this engine and has a sprag, all new shift kit, improved clutches and bearings and a new custom build high stall converter. Everything here is the best of the best.
The complete suspension system is also a work of art with a 4 link with coil over shocks at the back, new tubular A arms at the front with coil over shocks and new front and rear stabilizer bars installed and all new poly bushings.
INTERIOR
Spotless, pro build interior with only brand-new components, switches, gauges, new carpets, and a brand-new custom-made headliner, custom designed door panels and Corbeau bucket seats with custom leather/suede inserts in the cars color. New custom console with horse shoe shifter and new Detroit digital gauges and engine monitor system.
Of course a special stereo system with subwoofer and 2 additional amplifiers are installed as well. Just a great comfortable, but still classic style interior that's all brand new. The custom Detroit steering wheel is mounted on a new alu tilt steering column to top things of.
| | |
| --- | --- |
| Engine type | V8 |
| Engine size | 496cui |
| Estimated Horsepower | 620 +/- |
| Heads | Alu performance |
| Carburetor | 4bbl |
| Intake | Alu 4bbl |
| Transmission Type | Automatic |
| Transmission Spec | Th400 |
| Front Suspension Type | Coil over with shocks |
| Rear Suspension Type | 4-link with coil overs |
| Front Brakes | Discs |
| Rear Brakes | Discs |
| | |
| --- | --- |
| Miscellaneous | This car, is an all new hand build car & like all PTTM quality cars, has received a complete check-up and engine and drivetrain tests, everything is in great shape and the car is ready to be enjoyed! The car also comes with a binder full of invoices and an engine dyno test sheet. |
But if you like additional information then please contact our sales! If there are details on the car you want to change or add some personal details, we can assist you with that no problem!
- The car comes with US title and EU import taxes paid and included
- All our cars are sold with complete service and inspection prior to delivery.
- On request, we can transport the car door to door worldwide!
- On request we can also sell the car with Dutch plates or assist with TUV (H) 
-  For export outside EU or business to business price please contact our sales!
- While every reasonable effort is made to ensure the accuracy of this information, we are not responsible for any errors or omissions contained on these pages. Prices and info in online ad's or website might diver and are subjected to changes and or have mistakes in them. Please verify any information in question with PedalToTheMetal Holland / Europe. 
And keep in mind that, the car you're looking at here today, was also looked at by others yesterday. And we can only sell it once!