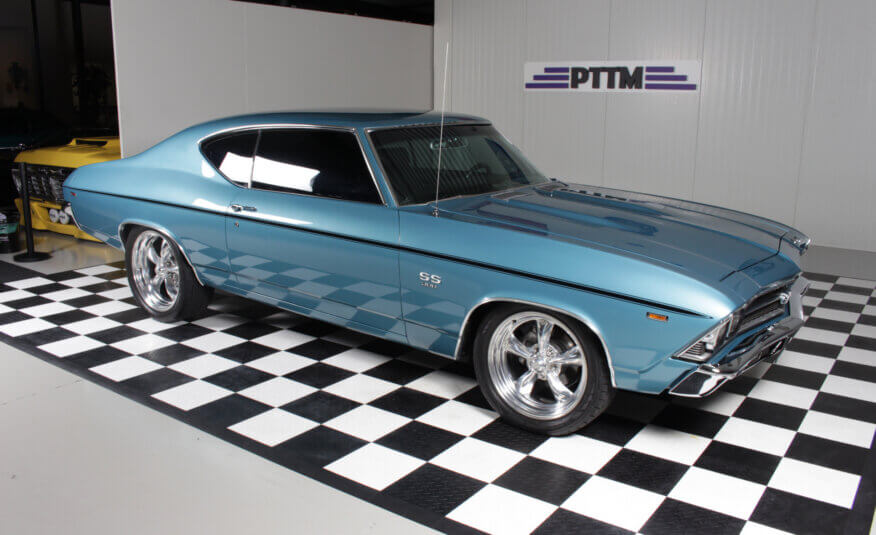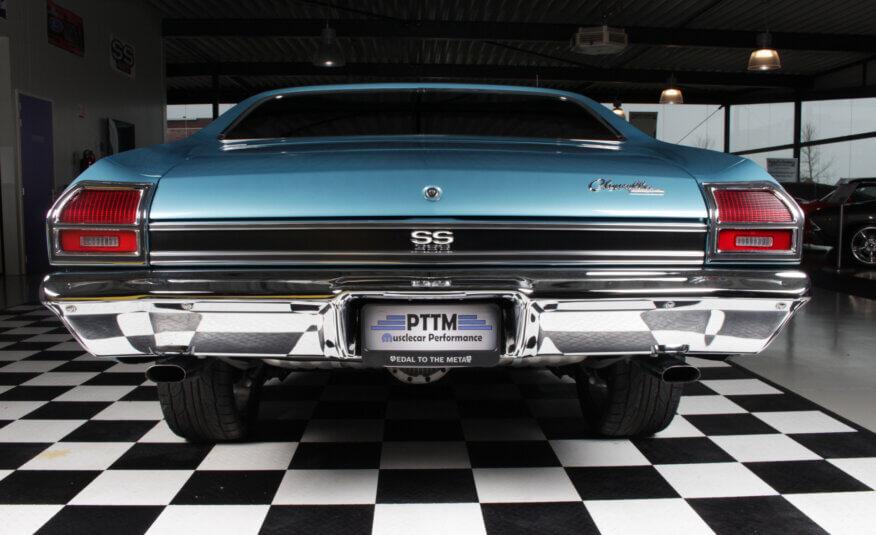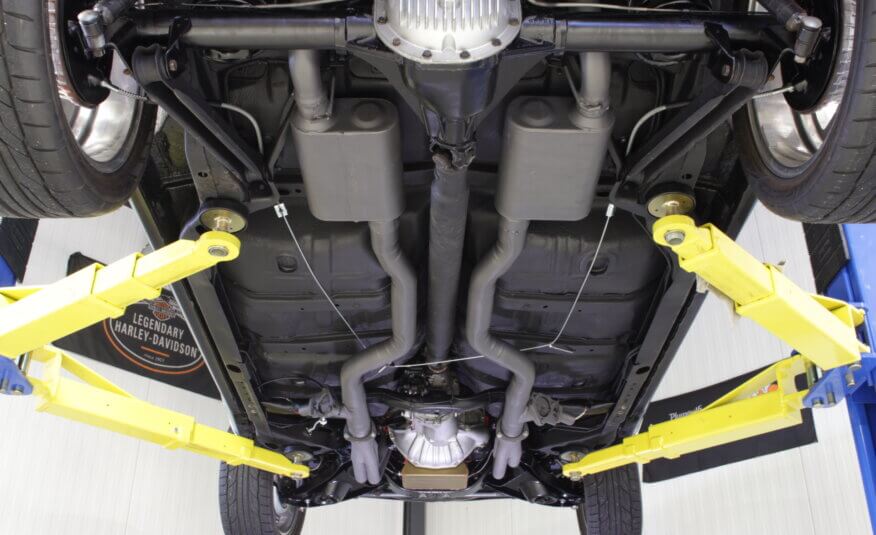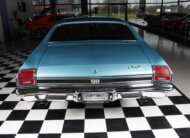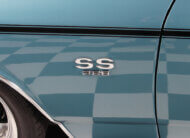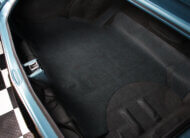 New in our showroom:
This is our 1969 Chevrolet Chevelle with a Chevrolet Big block & Muncie manual 4 speed.
The car
The car is in amazing condition, the car is equipped with bucket seats, 4-speed transmission with a console. It also has tinted windows, and it comes with a custom set of aluminum wheels, the car has also power steering and power disc brakes. The outside of the car looks very fresh and is claimed to be repainted a few years ago. The undercarriage of the Chevelle is clean and the body and frame is protected by a black stone and rust protection coating. There is a 12 bolt rear end axle what is correct for a big block Chevelle, the gas tank and fuel lines are fresh, and the brakes are checked, there is a Flowmaster exhaust system installed with Electric Cut-outs and a massive big steel exhaust pipe, and Hooker headers for a fine breathing and loud v8 noise.
The engine
The 454 engine is claimed to be rebuilt with high performance parts, it received aluminum heads, Edelbrock performer 2.0 intake, a Holley 4 bbl carb, Hei ignition and new plug wires from MSD, it's estimated around 400hp and a lot of torque. We gave the new engine a final tune up and have tested it. It runs very smooth and is strong as a big block should be, there is a Munchie 4 speed installed, that shifts very smooth through the gears, and is installed with a hp clutch set and too bearing.
This Chevelle has the looks, it's pro tour looking with its polished aluminum Torq Trust wheels, and its better stance. The paint of the car is really deep and shining when we had it outside for the pictures, and it's a beautiful color, that is smooth and cool together!
The 1969 Chevelle's are really popular duo the beautiful dual headlights and its unique tail lights, the 69 Chevelle's were a little bigger than a Camaro. But it's still one of the nicest body's of Chevrolet that where a little larger, but is still a mean Muscle car, with a great shape and line. Driving this beauty makes you happy, it's quick and makes a great sound, its suspension and brakes are set up right to make a comfortable drive. And the bigger tires in the rear makes sure when you put the pedal to the metal you have enough grip.
The interior
The Interior is recently complete renewed with new bucket seats, new dash cluster lenses en a new radio, new fresh decals on the dash, new carpet, console is polished and restored, it has a smaller grant steering wheel that looks great. It has a fresh dash pad, and new headliner, overall this interior is spotless, it received from us new floor mats, and in the trunk a new trunk mat, the trunk compartment is coated in a new fresh structured paint, and is clean.
We can personalize this Chevelle for you to your dream car if you would like to change anything or add on options.
Would like to have more Horsepower? We can convert this car with a 502 CIU big block or any other combination on request, currently we have a mean 502CIU engine on stock with 525 Horsepower and an EFI Fuel Carburetor Holley Branded. Have a look at:
12 Bolt rear axle
AM/FM Radio
Bucket seats
Console
Floor shifter
Power brakes
Power disc brakes
Power steering
| | |
| --- | --- |
| Engine type |   Bigblock |
| Engine size |   454 7.4 liters |
| Estimated Horsepower |  400 + |
| Heads |  Aluminum |
| Carburetor |  Holley 4 Barrel |
| Intake |  Edelbrock Aluminum |
| Transmission Type |  Manual |
| Transmission Spec |  4 Speed Munchie |
| Front Suspension Type |  Coil over shocks |
| Rear Suspension Type |  12 Bolt rear axle |
| Front Brakes |  Disc Brakes |
| Rear Brakes |  Drum brakes |
But if you like additional information then please contact our sales! If there are details on the car you want to change or add some personal details, we can assist you with that no problem!
- The car comes with US title and EU import taxes paid and included
- All our cars are sold with complete service and inspection prior to delivery.
- On request, we can transport the car door to door worldwide!
- On request we can also sell the car with Dutch plates or assist with TUV (H)
-  For export outside EU or business to business price please contact our sales!
- While every reasonable effort is made to ensure the accuracy of this information, we are not responsible for any errors or omissions contained on these pages. Prices and info in online ad's or website might diver and are subjected to changes and or have mistakes in them. Please verify any information in question with PedalToTheMetal Holland / Europe. 
And keep in mind that, the car you're looking at here today, was also looked at by others yesterday. And we can only sell it once!
For Trading in your current classic car please contact our sales department.
1969 Chevrolet Chevelle SS bigblock 4-Speed