Porsche 997 GT2 R Edo Competition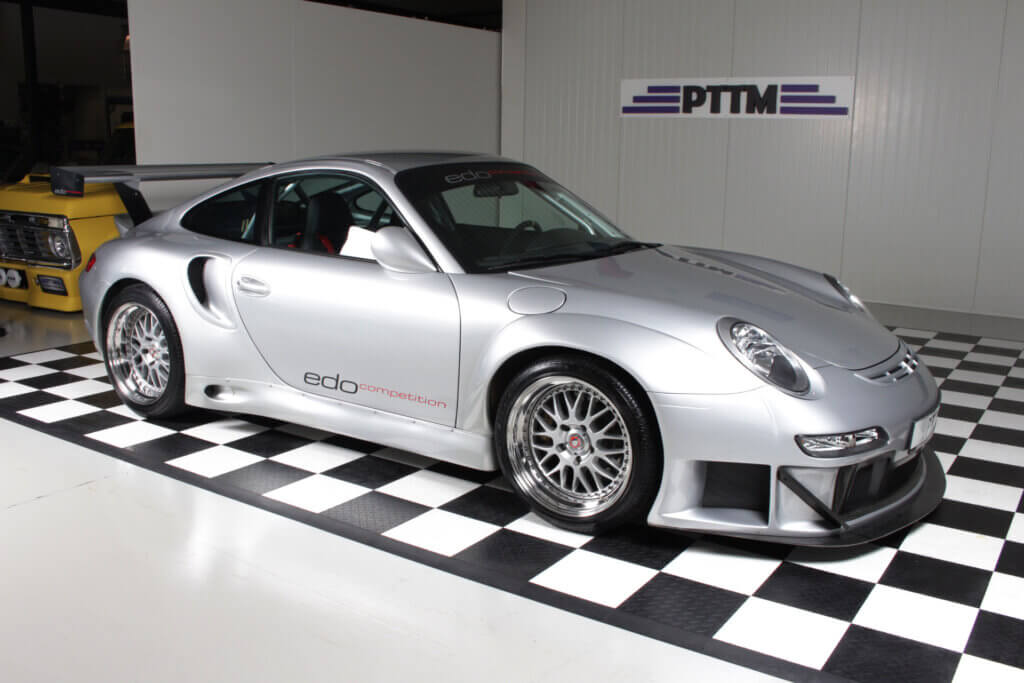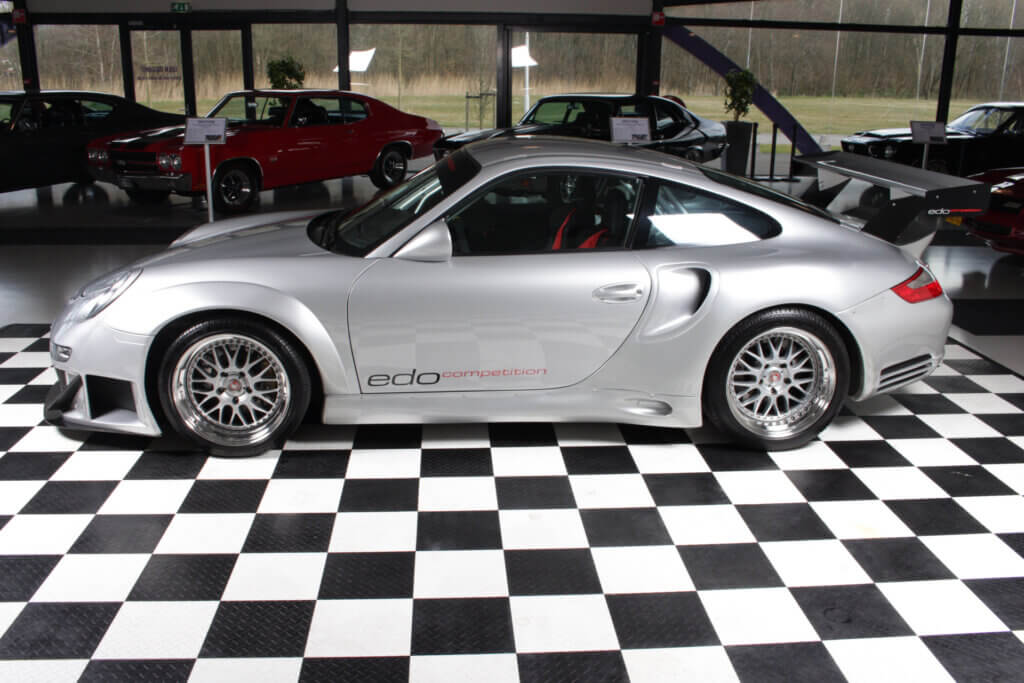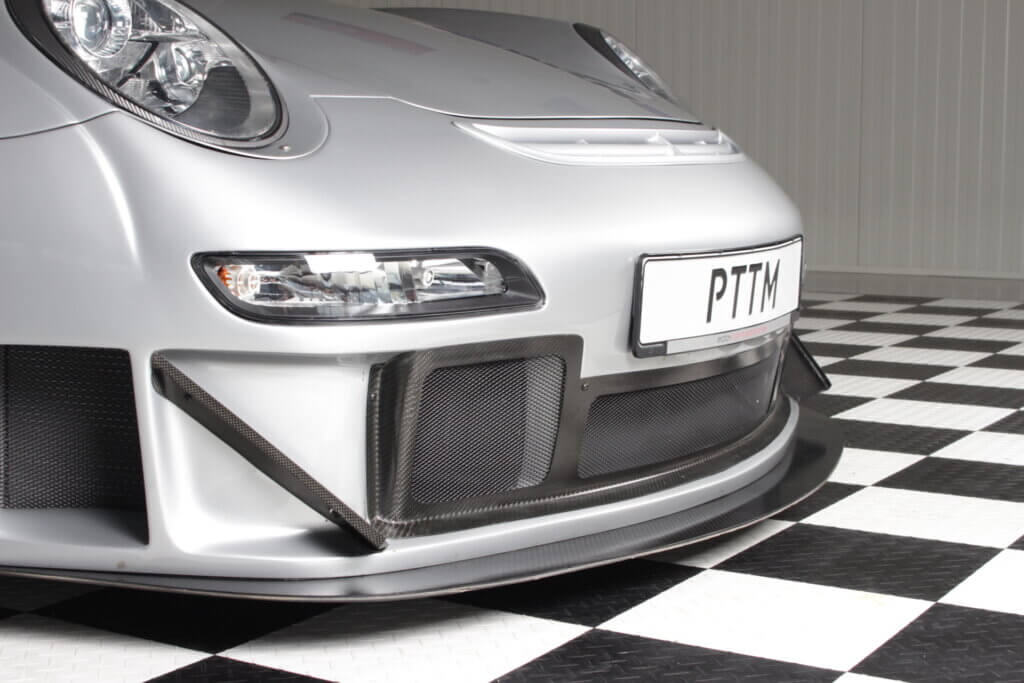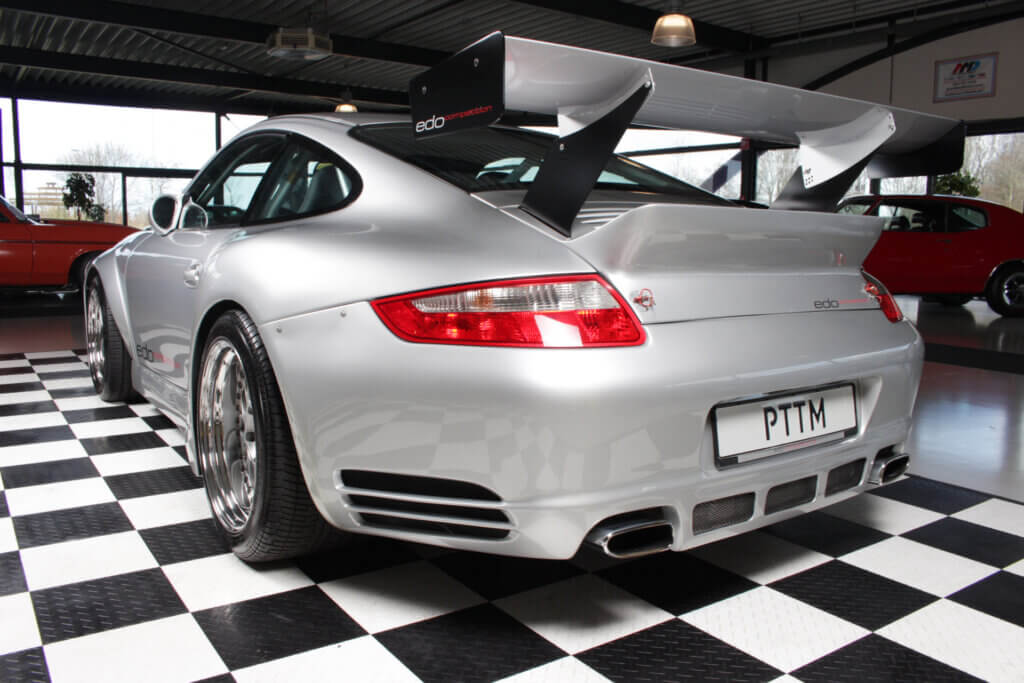 Porsche 911.2 GT2 R Cup Edo Competition Street legal with German Tuv
Now for sale in our showroom! This is an amazing ride! This car is street legal! This thing is a beast!
When it comes down to exotic cars, we would like to represent you to this mean looking Porsche. This Porsche is really something quite unique and a really one of a kind car, and it's all custom-made. This car drives amazingly and ready to go! The car has a real GT3 Cup race transmission and has the GT2 Turbo engine that's even tuned to 560HP and when you drive this beast on the normal roads or on a track it will kick some ass! When you see this thing coming at you in the rearview mirror, you will go aside and let this Porsche right trough! It's an astounding car to just look at and to drive it!
Features:
The base of the car is formed by the Edo 996 GT2 R, which had already been modified in the areas of brakes, suspension, engine, transmission, aerodynamics, exhaust system, interior, wheels/tires and light-weight windows. The only thing missing being up-to-date is the look of the current Porsche 997! To that end, the following conversion kit made from ultra-light carbon fiber was created:
• Complete front fascia: front skirt, radiator inlets, brake cooling ducts
• Front fenders modified and widened
• Fender liners
• Mesh inserts front and rear
• Front lip spoiler in carbon fiber
• Modified fuel filler door
• Litronic headlight kit
• Brake system: Rotor diameter front/rear 380/350 mm with 4-piston fixed calipers
• Suspension: Adjustable edo/KW sport suspension with individually
adjustable compression and rebound damping
•Wheel dimensions: Tires: Michelin Pilot
front 235/45-18, rear 335/30-18 on 10" and 13" wheels
Vehicle description:
Technical highlights: Base: 996 Cup with Welded Cage (Ex To Limit Motorsport) With a valuation worth over 275,000 euro's The vehicle is in new condition.
Performance
Top speed 330 km/h (205 mph)
0 – 100 km/h (0 – 62 mph) 3.8 s
0 – 200 km/h (0 – 124 mph) 11.0 s
Aerodynamics:
Front spoiler and front bumper in carbon-kevlar (CFK) designed for 3 water coolers with exhaust duct in the hood. Integrated brake cooling channels made of carbon-Kevlar (CFRP). Air outlet ducts on the radiator left and right lead to the optimal cooling to the outside and not to the inside. Special aerodynamics which means that both the heat generated by the brakes and the heat released by the radiators is always dissipated to the outside. Additional flaps in the lower front area ensure increased downforce Wind deflector for better air flow of the outer water cooler. The front spoiler goes up to the steering gear; Thus, the front end is completely covered, which simultaneously leads to a better flow of air. The fenders left and right are completely made of metal handmade; As a result, the greatest possible wheel / tire combinations can be installed
Doors:
The GT3 series doors have been redesigned: interior door paneling was upholstered with leather custom-made quick-release door handle GT3 Cup exterior mirrors
Side panel:
Widening of CFK for rims 12 x 18 "wheel / tire combinations inside of wheel arches revised for 12" wide wheel / tire combinations; thus also optimally suitable for slicks & rain tires, integrated inlet channel (handmade from aluminum) for air supply of the charge air cooler the cross section of the air intakes is 50% larger than the Porsche 996 Turbo or 996 GT2; The intercooler thus achieves a significantly higher efficiency!
Rear section:
CFRP rear bumper is specially designed for 12 "wide wheel / tire combinations for slicks and rain tires. In the rear bumper side air outlet openings are integrated, dissipate the heat of the intercooler. Rear bumper pulled down so that double-tube sports exhaust system is visually integrated Engine compartment cover with rear spoiler: Wing profile (spoiler) "GT 3 RS" in Le Mans design Additional intake ducts made of aluminum (handmade) for supply air Engine compartment cooling. Height adjuster made of aluminum with 12-fold angle adjustment of spoiler discs. Rear window and side windows custom-made Makrolon ®; green tinted with black blended edge (weight saving 18 kg)
Landing gear:
New KW sports suspension in INOX design with 14-fold adjustment of the rebound and compression and adjustable height. Adjustable stabilizers (front and rear)
changed steering gear ratio (50% direct steering in series)
Brake system:
It has a Brembo brake system with 4-channel racing ABS. Front axle: brake disc diameter 380 mm, perforated brake calipers "GT 3 RS" with racing pads and with zinc oxide piston inserts for optimum brake pressure behavior in all temperature ranges. Rear axle: disc diameter 350 mm; Slotted brake calipers "GT 3 RS" with racing pads and with zinc oxide piston inserts for optimum brake pressure behavior in all temperature ranges

Wheel/tire combination:
3-piece aluminum rims with forged wheel stars (custom-made). Front axle: 235/45 ZR 18- Rear axle: 315/30 ZR 18

Transmission:
"GT 3 Cup" gearbox with rigid suspension. Translation 9:31 with steel psychrometric rings. Reinforced pressure plate. Special race clutch. Differential lock 40/60. Gear shift lever (custom-made) with integrated shift travel shortening. Reinforced drive shafts

Engine:
Base: Water cooled 996 GT 2 engine with 3.6 ltr. capacity
Power: 542 hp / 6,790 rpm
Torque: 755 Nm / 4,300 rpm
revised cylinder heads
Titanium conrods
revised exhaust gas turbocharger
revised manifolds
Exhaust system with integrated sport catalysts
Engine electronics / engine control unit modified
We can trade in your current sport car or classic car! 
Engine type
   996 GT2
Engine size
   3.6 Engine
Estimated Horsepower
 542 HP

6790   RPM

Heads
   Watercooled
Torque
755 NM

4300 RPM

Intake
       Revised
Transmission Type
     GT3 Cup
Transmission Spec
    6 speed       Manuel
But if you like additional information then please contact our sales! If there are details on the car you want to change or add some personal details, we can assist you with that no problem!
- The car comes with German TUV or Dutch Papers  import taxes paid and included
- All our cars are sold with complete service and inspection prior to delivery.
- On request, we can transport the car door to door worldwide!
- On request we can also sell the car with Dutch plates or assist with TUV (H)
-  For export outside EU or business to business price please contact our sales!
- While every reasonable effort is made to ensure the accuracy of this information, we are not responsible for any errors or omissions contained on these pages. Prices and info in online ad's or website might diver and are subjected to changes and or have mistakes in them. Please verify any information in question with PedalToTheMetal Holland / Europe. 
And keep in mind that, the car you're looking at here today, was also looked at by others yesterday. And we can only sell it once!
For Trading in your current classic car please contact our sales department.