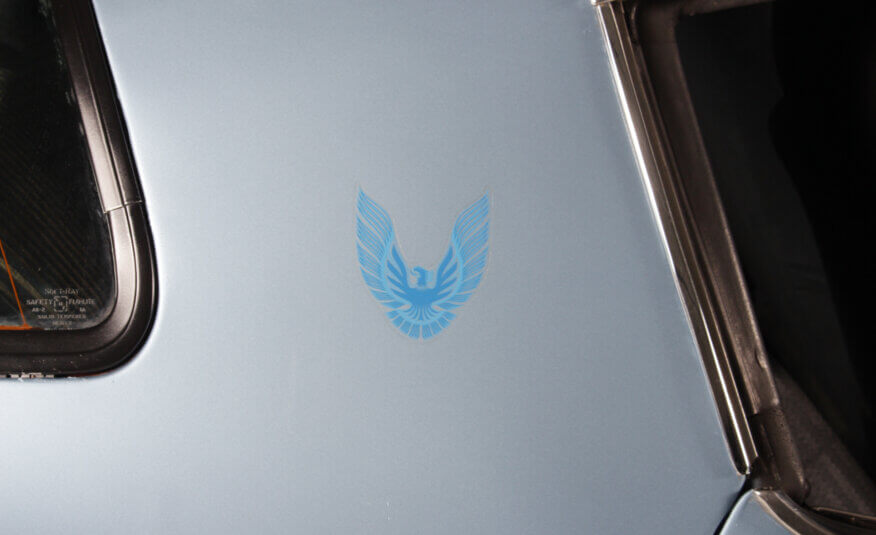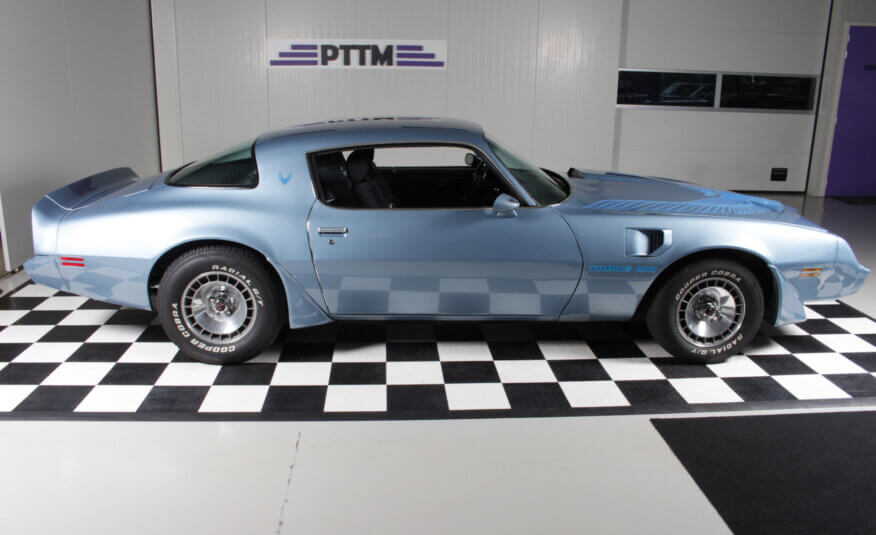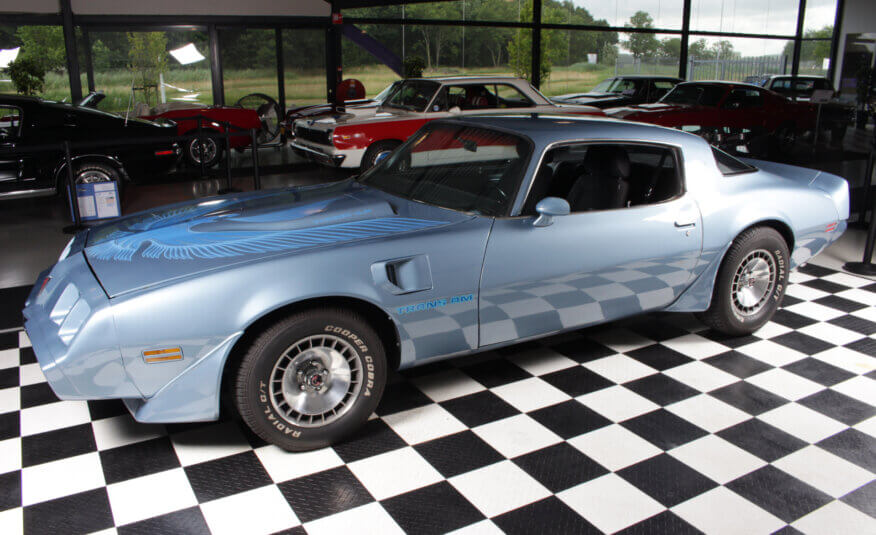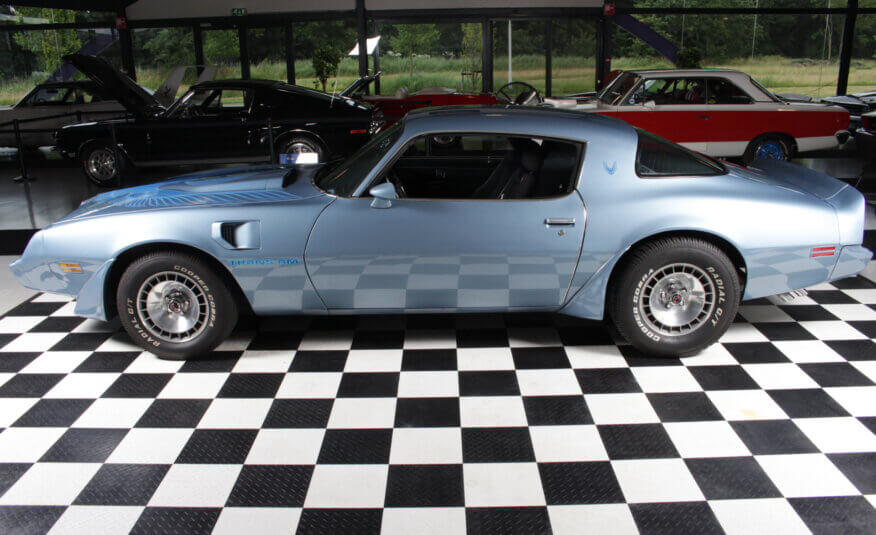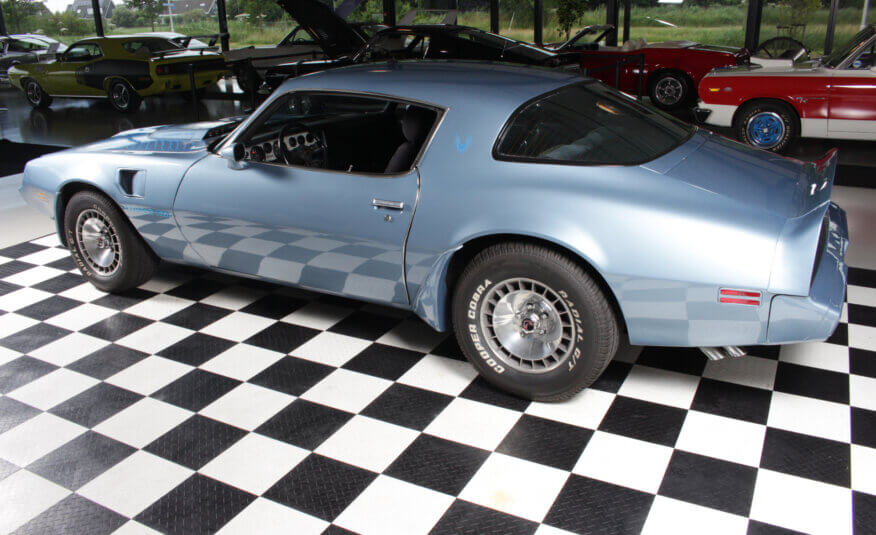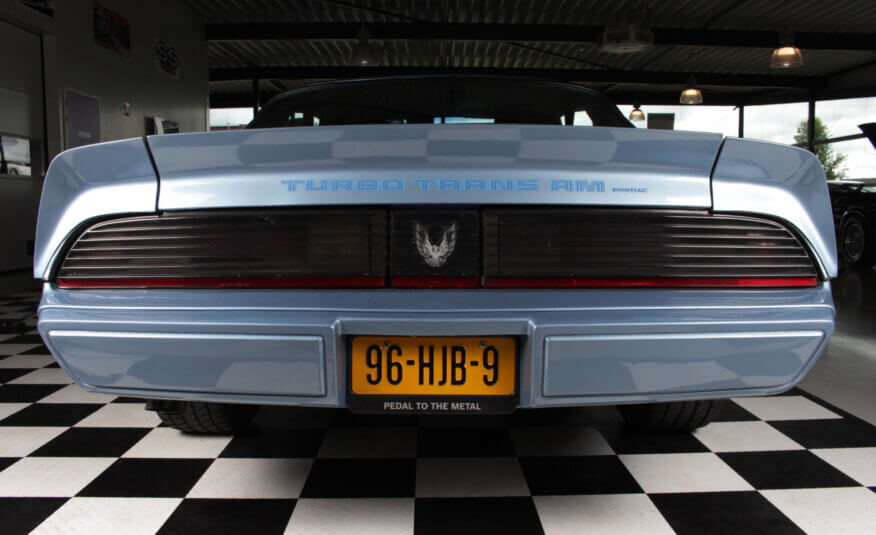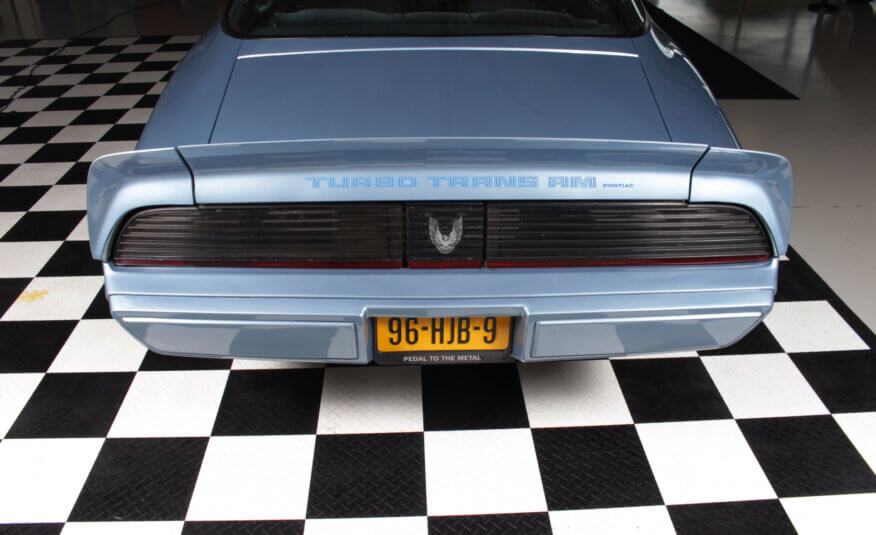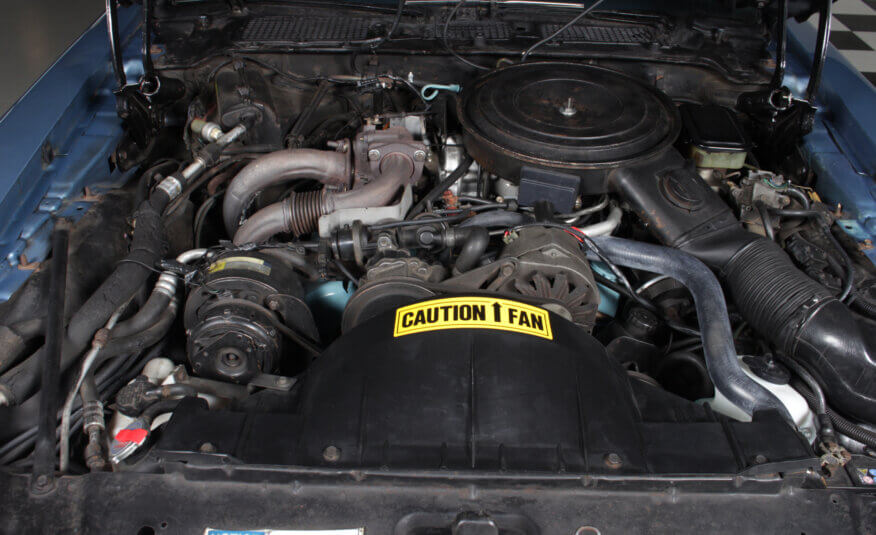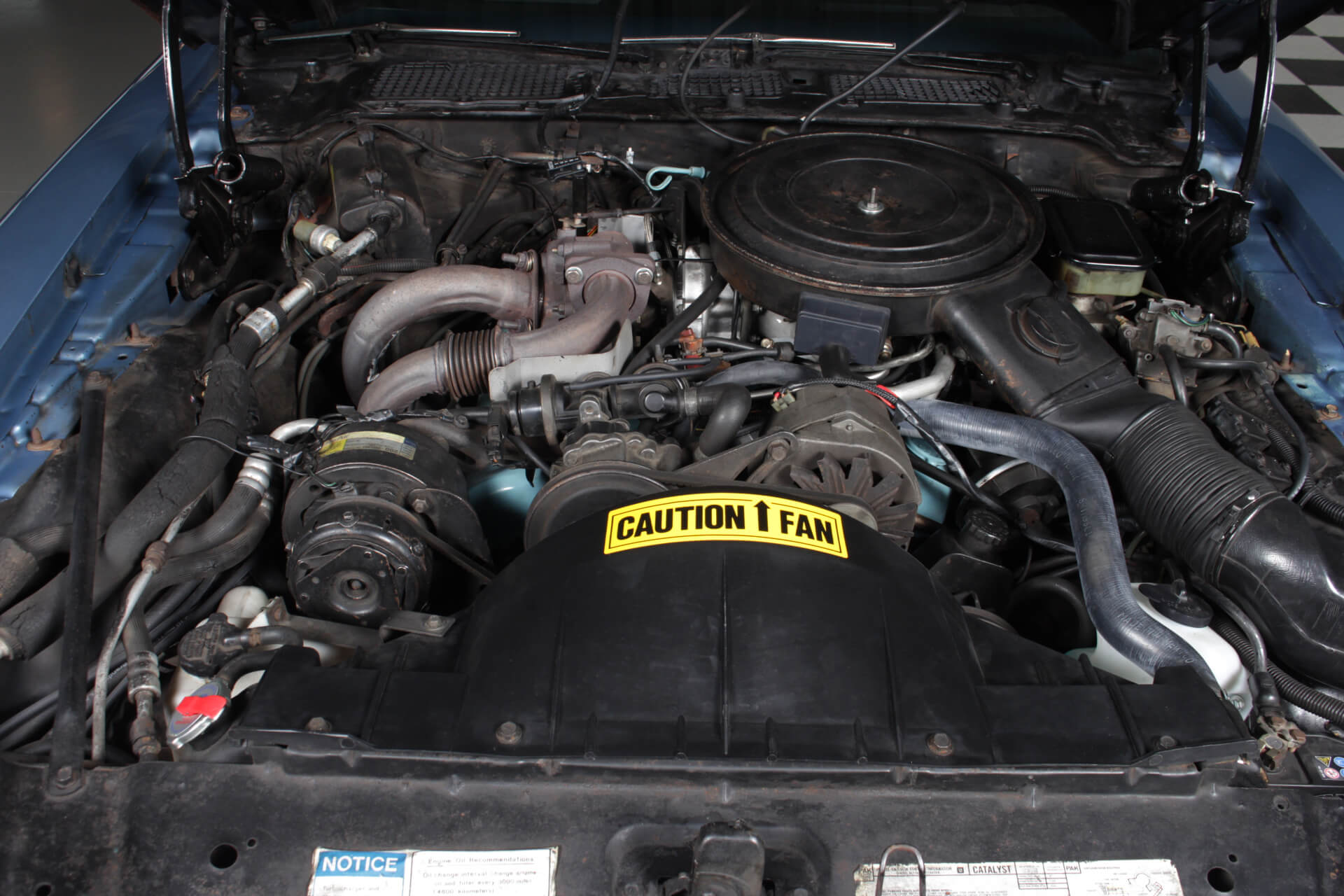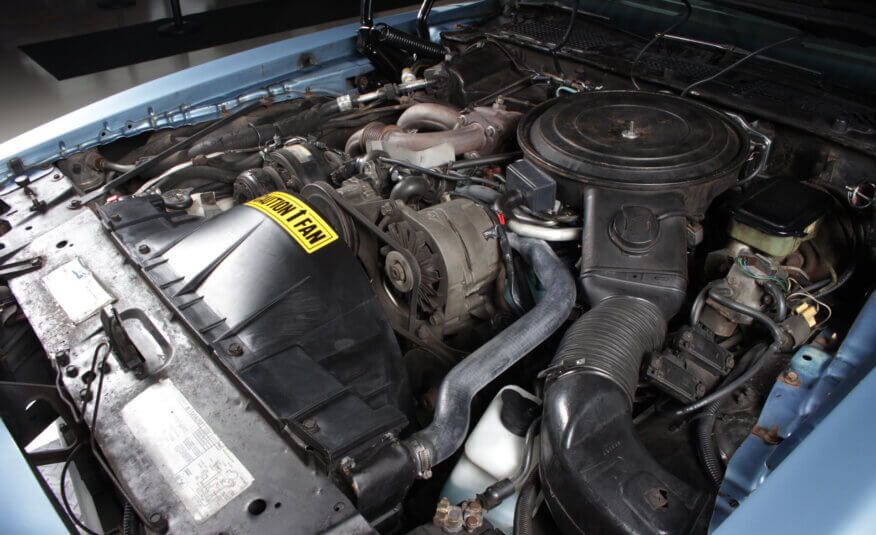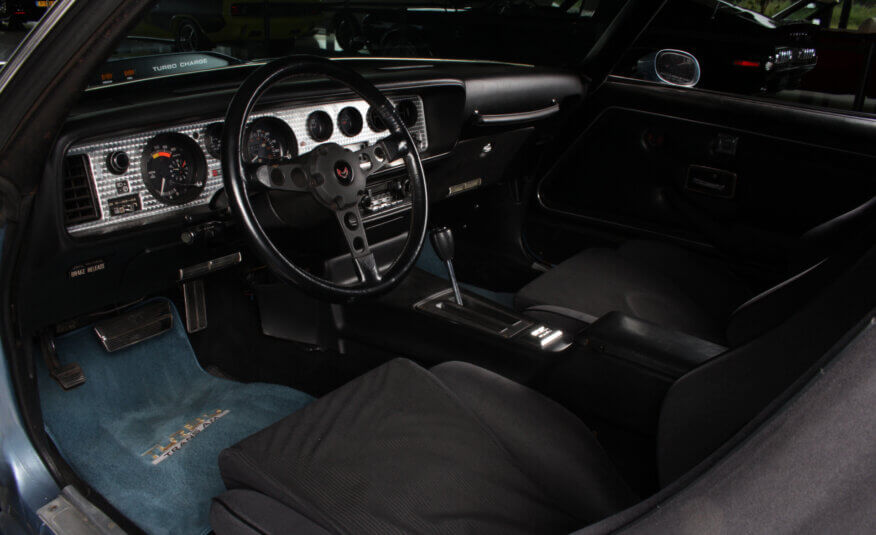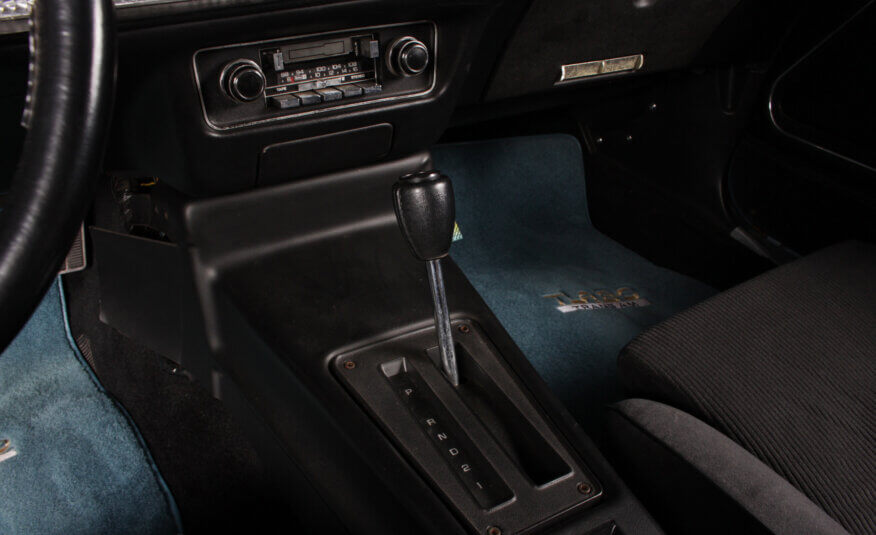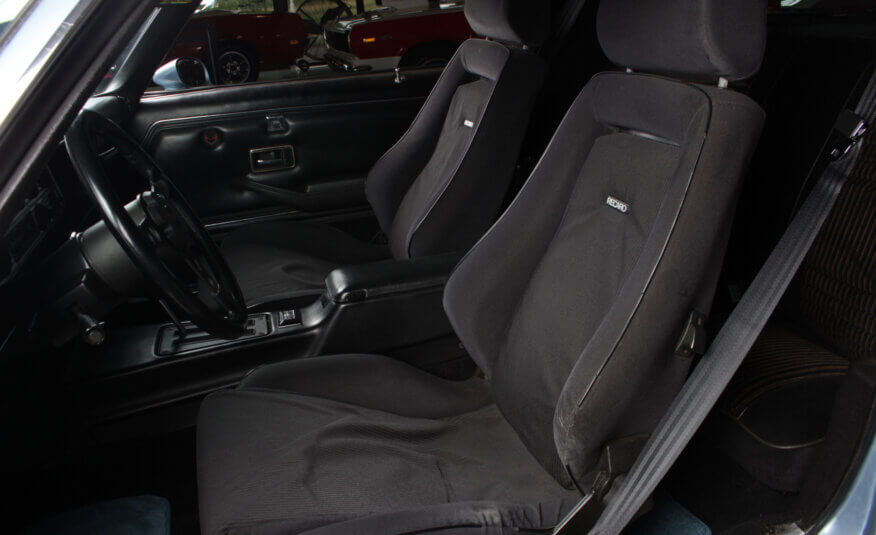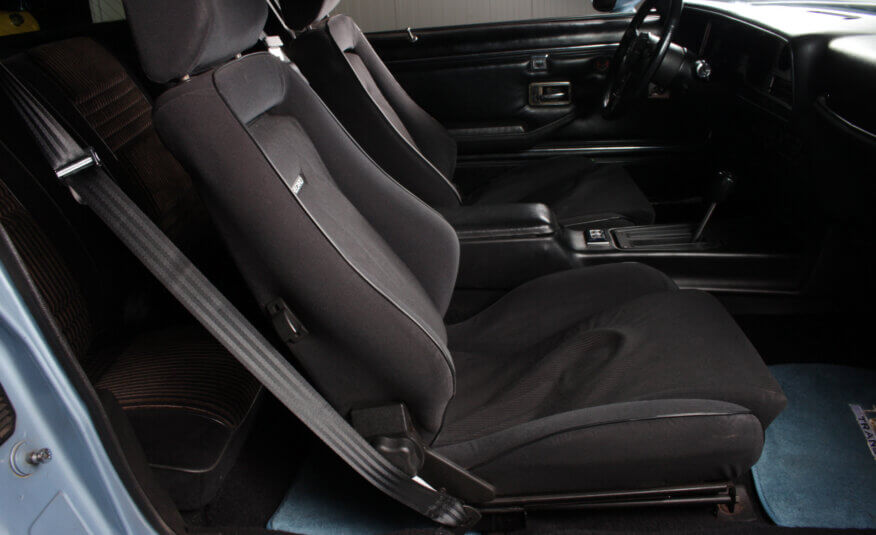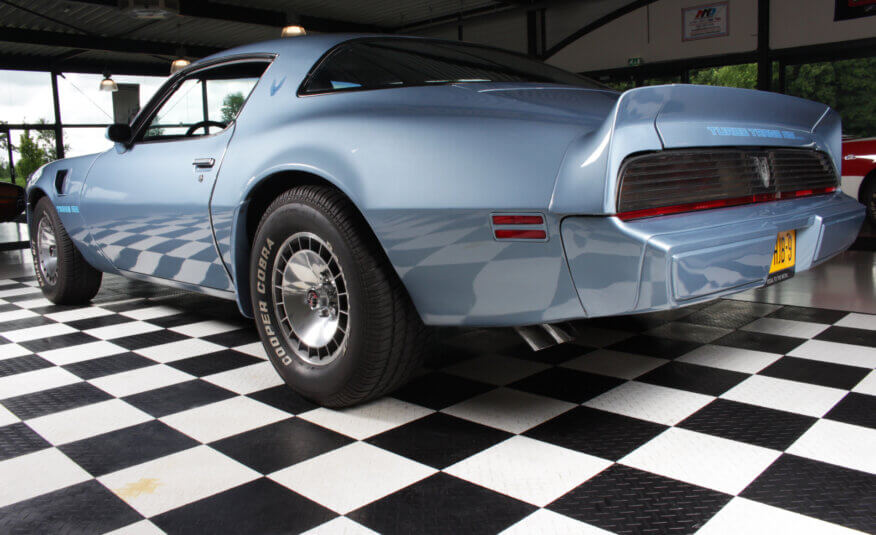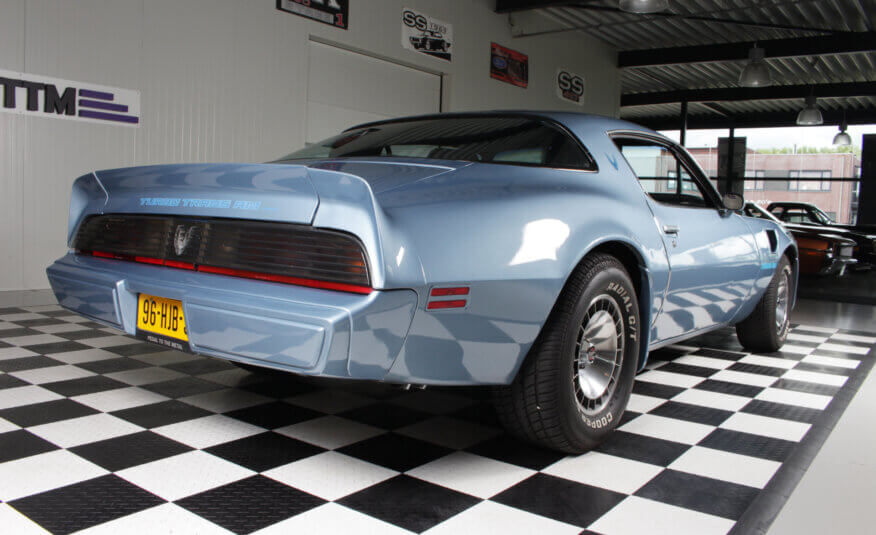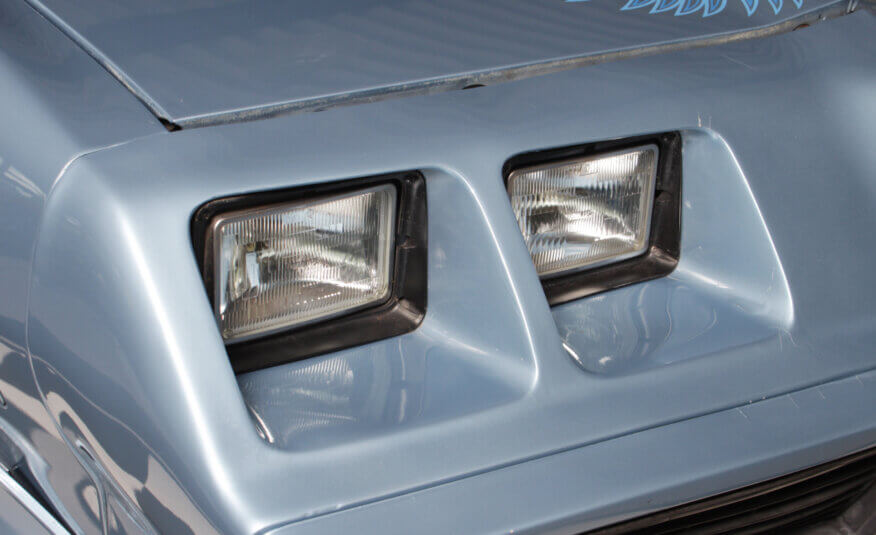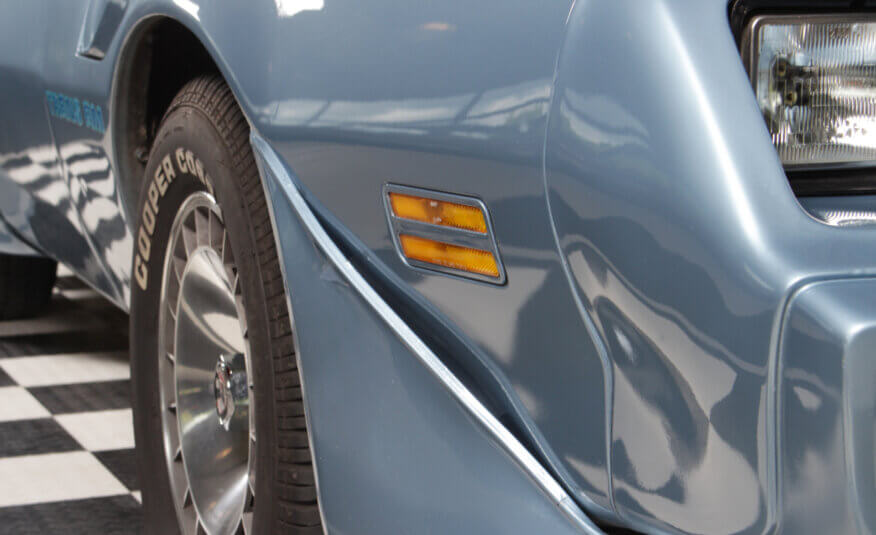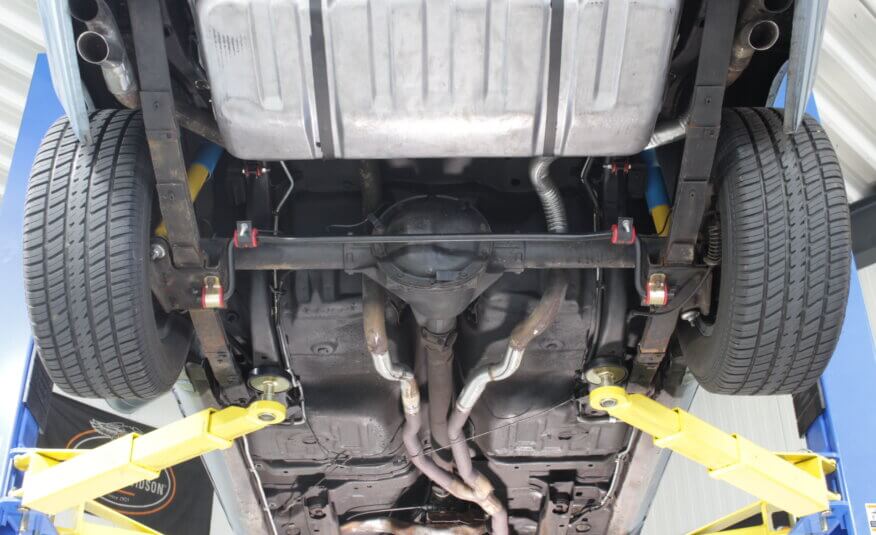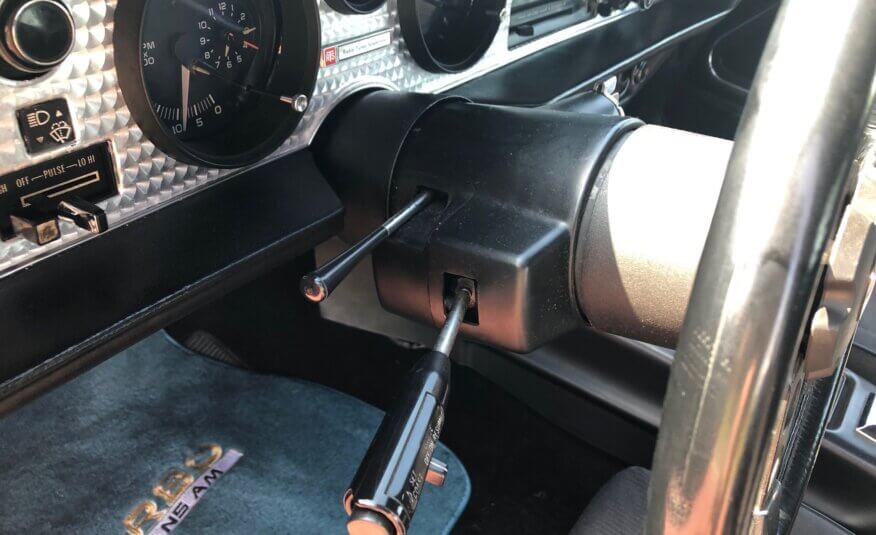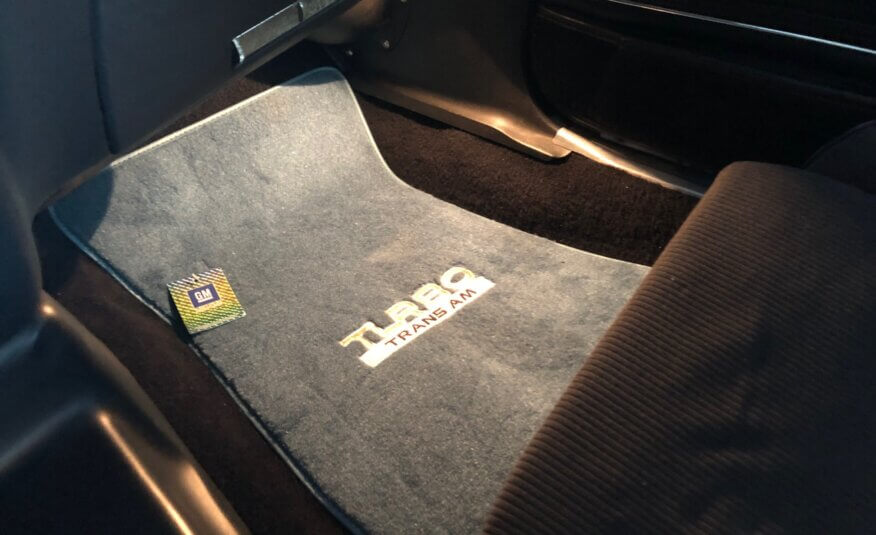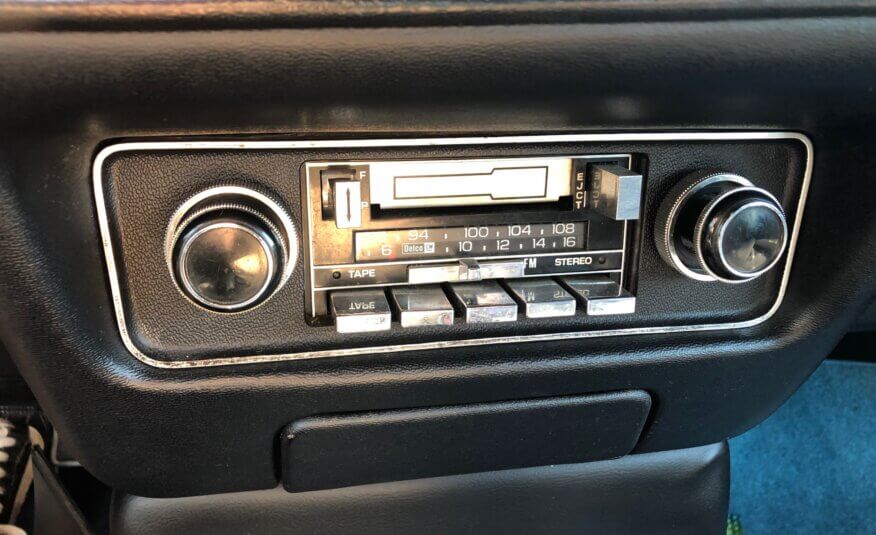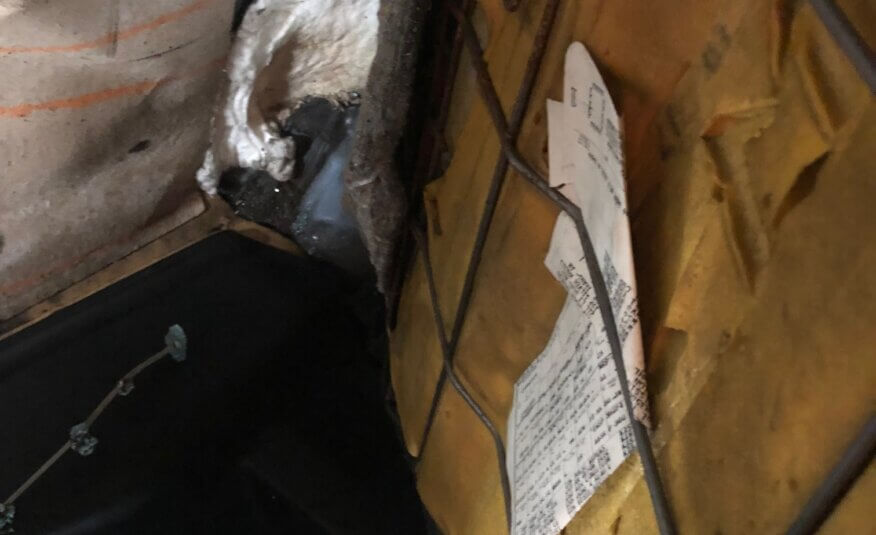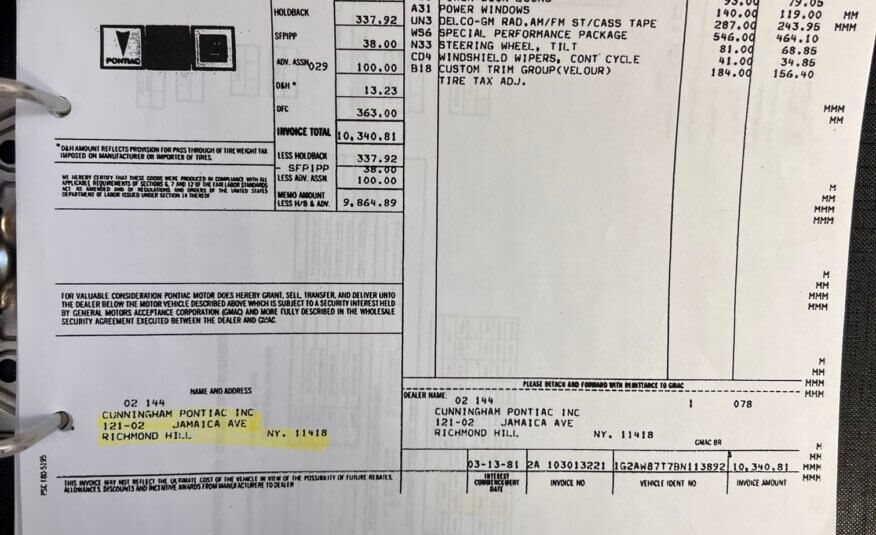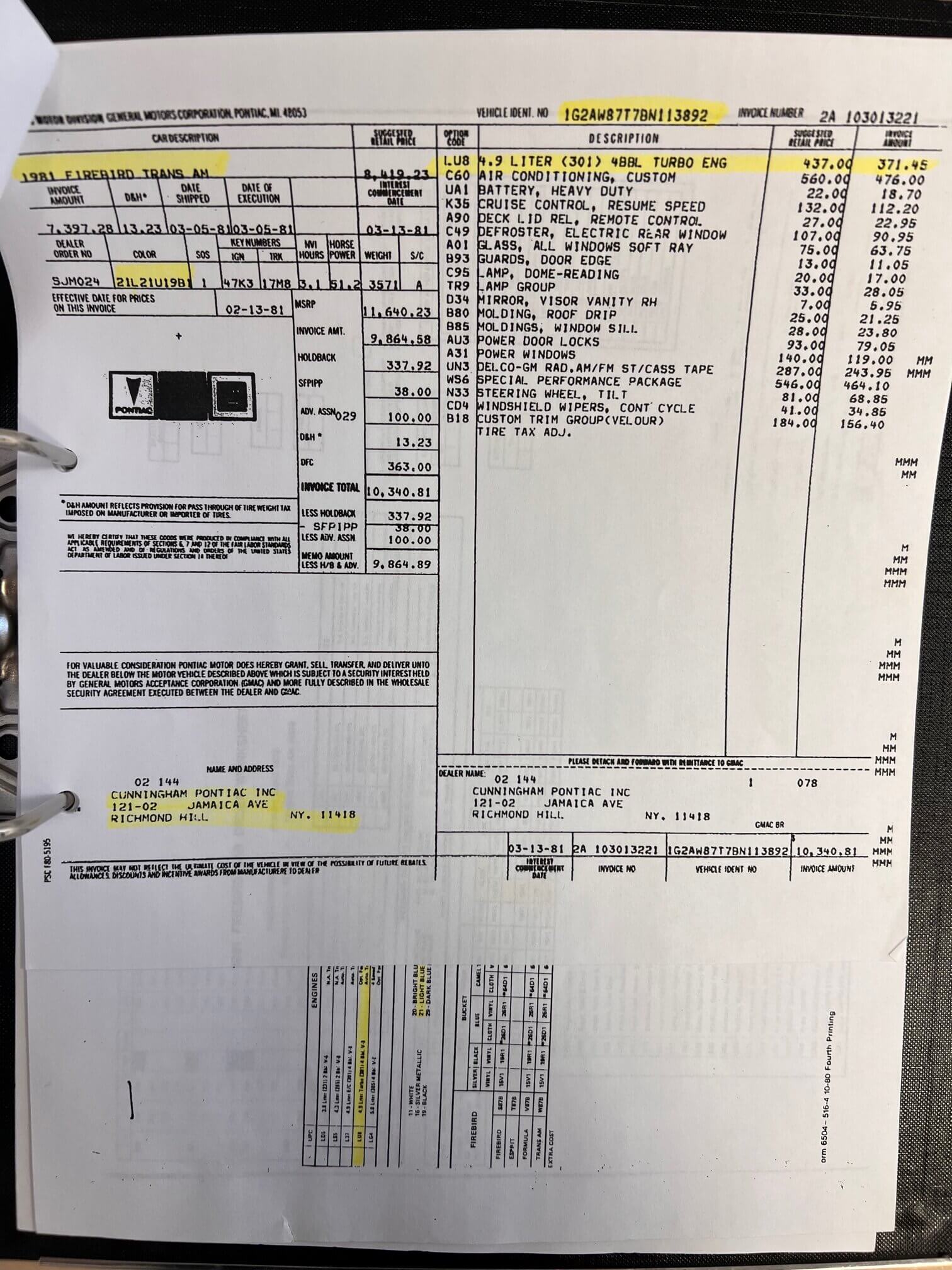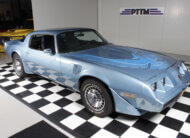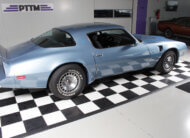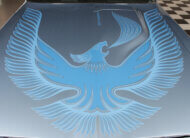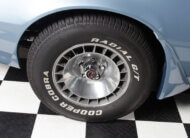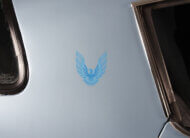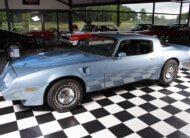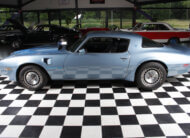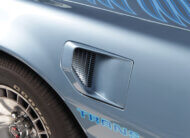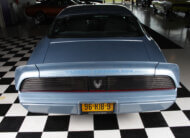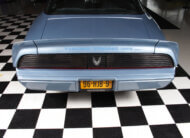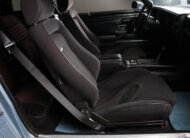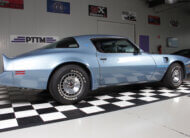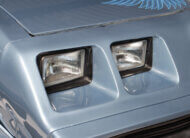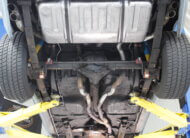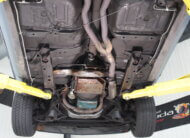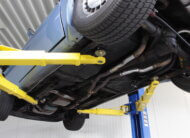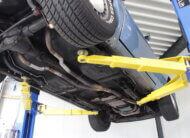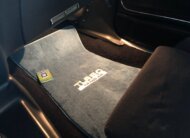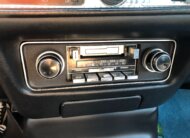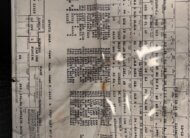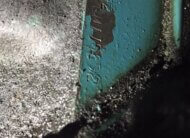 1981 Pontiac Trans-am Turbo 4,9 Liter V8 with automatic transmission
The Car:
This Pontiac Trans-am edition is equipped with the highest horsepower engine available in 1981 and that is the new turbo V8, this engine produced around 210 horsepower and around 345 FT-Lbs of Torque. That is more than enough to speed up this car very quickly. This car is a semi survivor and is still carrying his original motor and transmission that both have the Partial VIN stamped, and the car has driven only, 84000 miles in his past. The car is equipped with many luxury options and drives very comfortable and sporty duo his original quick ratio steering box that is part of the WS6 Handling package. That made this car come with thicker sway bars (anti roll bars) and with special shocks  front and rear, and special springs. The car comes with front and rear disc brakes & Power Steering & Power Brake Assistance.
The interior is really clean and luxury equipped, The stereo is AM/FM that still works. The steering column is manual adjustable and the gauges of the dash all work, even the Tachometer, the electric door locks work & the Power windows work also. The car is equipped with Power Trunk Release, there is a small yellow button placed in the glove box where you can open the trunk with. We installed new blue floor mats, we also found the original broadcast sheet/build sheet in the car, where you can see all the options the car came with. The car is complete and fresh and really enjoyable.
The original turbo wheels are restored to original condition and came with new tires a time ago, the wheels really look clean and fresh now!
Engine:
The 301 V8 Turbo engine is introduced in 1980 to gain more horsepower out of the original 301 engine. The non turbo that had only 150 horsepower. Because of the fuel prices and the emission rules, the basic 301 engines with not a turbo is upgraded with a turbo to gain more 60 horsepower, and to add a lot of extra torque to the engine. This way the car is still really nice to drive and is still fast, and it's more fuel efficiency. To have the turbo installed on the 301 engine, they had to make a total new 301 engine that has a big T molded in to the Metal and was made stronger and thicker to make sure it could handle the boost of the turbo. Also, they designed a special intake manifold and a special exhaust system to have this all under the hood.  The turbo can make the compression ratio of the engine really high. And to make sure this can work safe, the turbo Engine in 1981 received a Anti-Knock Sensor and a Computer that reads the compression ratio of the engine. And when the Turbo gave too much pressure to the engine the distributor of the engine read the timing of the engine and this was turned down the engine really quick to make sure the engine could run safe. This engine is the First V8 Engine produced with a Turbo installed, and is unique and fun to drive.
The turbo of this car is recently rebuild & the carburetor also, plus the gaskets and seals are replaced around the engine. And the Rear Main seal is upgraded with a 1 piece rear main seals that prevent leaking better than original seals, the engine runs smoothly and is tuned and adjusted by our team.
Transmission & Rear Axle:
Because of the turbo and the quick way of adding horsepower to the transmission, they build a strong TH-350 transmission with 3 Gears. This transmission still shifts really nice and holds the horsepower good, The rear ratio of the Rear Axle is 3:08 and that makes this car really comfortable for the Highways to cruise, this is a real Cruise Rear ratio.
History:
This car is sold in 1981 to Cunningham Pontiac Inc. 121-02 Jamaica Ave Richmond Hill NY 11418 and is build in Norwood Ohio Plant. The car is later imported to the United Kingdom and is driven there until 2016 when the car was imported to The Netherlands. We bought this car from the importer and drove this car private for a while, and later we sold it to a car collector nearby. And he has enjoyed it for a while also, and then he traded the car in on a different Pontiac.
The Car comes with his Original Build sheet & Original Cowl Tag & Original Vin & Tyre Decal & PHS Documents.
The Option List for the Trans-am is:
LU8 4,9 Liter Turbo Engine  (460$)
C60 Air Conditioning Custom (560$)
UA1 Battery Heavy Duty (22$)
K35 Cruise Control Resume Speed (132$)
A90 Deck Lid Release Remote Control (27$)
C49 Defroster Electric Rear Window (107$)
A01 Glass All windows Soft Ray (75$)
B93 Guards Door Edge (13$)
C95 Lamp Dome Reading (20$)
TR9 Lamp Group (33$)
D34 Mirror Visor Vanity RH (7$)
B80 Moldings Roof Drip (25$)
B85 Moldings Window Sill (28$)
AU3 Power door locks (93$)
A31 Power Windows (140$)
UN3 Delco GM AM FM Cass Tape Radio (287$)
WS6 Special Handeling performance package (546$)
N33 Steering wheel Tilt (81$)
CD4 Windshield Wipers (41$)
B18 Custom Trim Group Velour (184$)
The total invoice amount is $ 10,340.81 A lot of options! With a MSRP Price of  $11640,23 in 1981 that was a lot of money!
This Car Comes with Dutch Registration and Valid Check and with a full service check.
We can trade in your current classic or modern car, please contact our sales department.
Airconditioning
AM/FM Radio
Bucket seats
Console
Door edge protection
Floor console
Floor shifter
Front spoiler
In dash tacho
Power brakes
Power disc brakes
Power steering
Rear spoiler
Wheel trim molding
| | |
| --- | --- |
| Engine type |     Small Block |
| Engine size |      4.9 301 |
| Estimated Horsepower |    210 HP |
| Heads |    Stock |
| Carburetor |    Stock |
| Intake |    Turbo Intake |
| Transmission Type |     TH350 |
| Transmission Spec |    3 Speed |
| Front Suspension Type |    Coil over Shock |
| Rear Suspension Type |     Leaf Spring |
| Front Brakes |    Disc Brakes |
| Rear Brakes |    Disc Brakes |
But if you like additional information then please contact our sales! If there are details on the car you want to change or add some personal details, we can assist you with that no problem!
- The car comes with Dutch Registration and EU import taxes paid and included
- All our cars are sold with complete service and inspection prior to delivery.
- On request, we can transport the car door to door worldwide!
- On request we can also sell the car with Dutch plates or assist with TUV (H)
-  For export outside EU or business to business price please contact our sales!
- While every reasonable effort is made to ensure the accuracy of this information, we are not responsible for any errors or omissions contained on these pages. Prices and info in online ad's or website might diver and are subjected to changes and or have mistakes in them. Please verify any information in question with PedalToTheMetal Holland / Europe. 
And keep in mind that, the car you're looking at here today, was also looked at by others yesterday. And we can only sell it once!
For Trading in your current classic car please contact our sales department.
1981 Pontiac Trans-am 4.9 Turbo