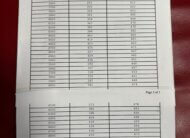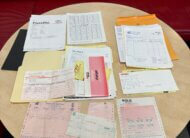 1968 Charger RT 440 Automatic!
A real RT / XS coded Charger RT with a correct 68 440 engine and a 727 automatic transmission!
Long time ago dat we had a clean real 68 Charger RT but after a good search, we found this red 68 automatic RT charger with a clean white stripe on the rear and bucket seats and a center console. The car comes with a fresh, original, correct 68 440 engine and a 727 transmission with 3 speed as the car came with. The car is a very clean-looking charger and will come with a complete PTTM service check and Dutch registration or US title.
The Engine is in the past restoration of this car complete rebuild with new parts and Edelbrock aluminium heads and a Edelbrock aluminium intake, the car is Dyno tested and received 440 HP! that is enough and gots a lot of Torque, the transmission is rebuild also in the past restoration, and the complete suspension also, this car is ready to go.
A 68 Charger is always the best of the three in my eyes, and they are mostly sold before they even hit our showroom. If you are looking for a 68 Charger RT don't wait too long, as we are not offering them often!
The car comes with:
Rebuild and tuned engine
Electric fuel system
Red painted Steel wheels
Red Line new tires
Tachometer
Sport Gauges under dash
Fendertag
Invoices of the Rebuild and upgrades
Disc brakes & powersteering
Bucket seats
Performance Cooling
Dyno Sheet of engine
We deliver the car with:
Full service check and safety check
Valuation report in your name
PTTM car cover
We can trade in your current classic or modern car!
15-inch Rally style wheels
8 3/4 Rear Axle
AM/FM Radio
Bucket seats
Console
Custom Wheels
Floor console
Floor shifter
In dash tacho
Power brakes
Power disc brakes
Power steering
Wheel trim molding
1968 Charger RT 440 Automatic