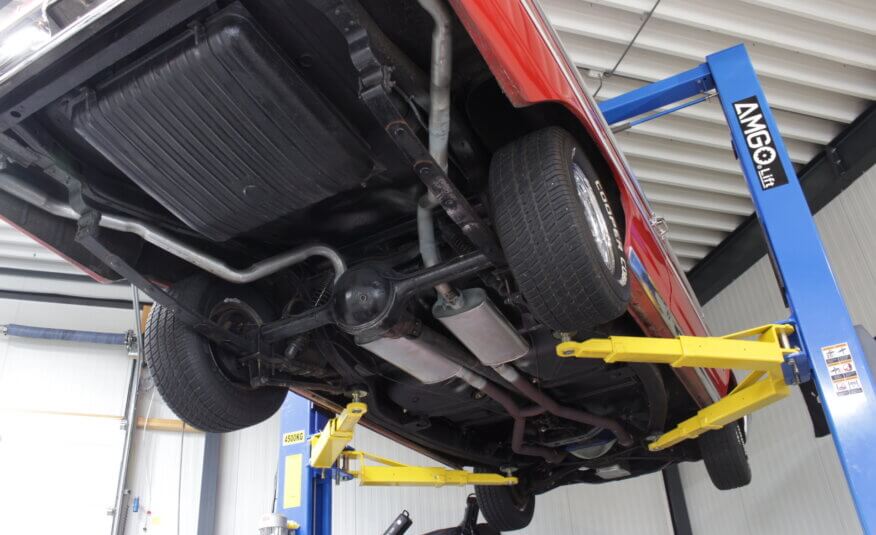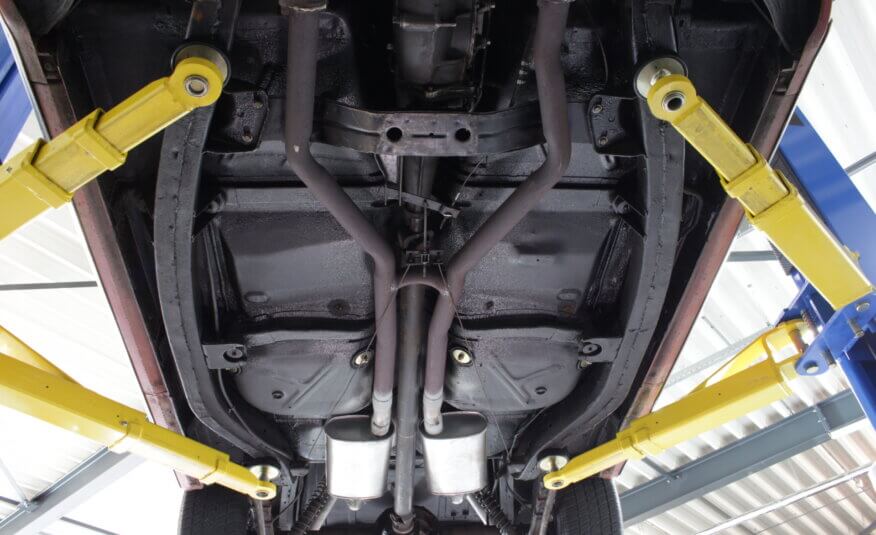 R-Code Ford Galaxie 500 XL R-Code 427 Side oiler 4-speed original car!
Very fast and very cool car! This Galaxie R code is the first real Muscle car built before they built the GT40 and the Cobra's. This engine is used for the GT40 and Cobra's back in the 60's and there is a lot of racing history around the Galaxie R code And the Galaxie 500XL Lightweight cars, as they were very successful on the streets, strip, and track! The 427 Side oiler with the 4-speed manual transmission is a blast to drive. The car is completely vintage-looking but also very fresh-looking.
Shelby used this engine and this setup to create the GT500 in 1967! The same carbs are used for it.
The car comes with a completely rebuilt real 427 Side oiler engine and is built with a roller rocker hydraulic camshaft setup for a more durable engine, The nice thing about this is that when you just slightly hit the gas pedal, the engine comes very quickly alive and is very direct responding, as with hydraulic roller lifters, you have less play and a fast gas-to-engine reaction. The engine is still breaking in, so for the first 500 km, we need to be a little kind to this car. After that, you can step on it and use it where it is built!
The car comes in its original Red paint with original Red and white Interior, the complete car is still very nice looking but comes with patina everywhere, the underside is coated and painted in a Black coating and show age also, but that is fine with this particular car, you can make it nice and clean again very easy if you want, but we have decided to let this car as is, the interior shows age also but we like that patina, all the gauges are working correctly even the Tachometer!
This car comes with US Title and import taxes paid 
We can trade in your current classic car or modern car!
Floor shifter
In dash tacho
| | |
| --- | --- |
| Engine type |  big block |
| Engine size |  427 cui |
| Estimated Horsepower |  450 |
| Heads | Steal OEM |
| Carburetor | 2x4 Barrel |
| Intake | Aluminum |
| Transmission Type | Toploader Manuel |
| Transmission Spec |  4-speed |
| Front Suspension Type | Original |
| Rear Suspension Type |  Leafs. |
| Front Brakes | Drums |
| Rear Brakes | Drums |
1963,5 Ford Galaxie 500XL 427 R-Code 4 speed